Readtopia is Live — Ready for Your Classroom!
We Make Learning to Read
an Experience
Readtopia™ is a comprehensive reading curriculum for middle and high school students with autism and other complex needs. It brings first-hand experiential learning into the classroom—teaching students standards-aligned social studies, ELA, and science content.

Readtopia  Access Curriculum Samples  Pricing  Request A Quote

For many, reading is not a natural act, but everyone naturally derives learning from first-hand experience.
Our purpose is to bring first-hand experiential learning into the classroom, so students can bridge the gap between learning through reading, and learning through experiencing.
In so doing we tap students' natural learning capabilities, and channel them into reading capabilities so students can begin to more fully participate both in school and in life.
We take students down 1,000 feet in a submarine as we learn about oceanography.
We hear from Sacagawea to understand the journey Lewis and Clark faced heading west.
We bring students into a volcano in Iceland as a way to introduce them to the book Journey to the Center of the Earth.
All of this is supported by authentic literature, phonics/early reading instruction, and informational text that builds foundational reading skills. Readtopia delivers the curriculum through thematic units that will help you transform classrooms into laboratories of experiential learning.


This is me on-location inside a volcano–part of Readtopia
This is something I've wanted to do for as long as I can remember—change the way students learn and equip teachers with the resources they need to make learning to read an experience.
When I discovered how to make movies in my head, it transformed my experience as a student. I didn't have a problem learning when I saw. When reading, I had to transform the words on the page into visual images. Then I got the point.
With Readtopia, you will take students on-location throughout the world as they learn to read through original video, activities, and graphic novels.
We take students down 1,000 feet in a submarine as we learn about oceanography.
We hear from Sacagawea to understand the journey Lewis and Clark faced heading west.
We experience a reenactment on an actual Civil War battlefield to experience the harsh realities that shaped the history of our country.
Readtopia leverages experience to support and reinforce reading instruction.
I hope you enjoy the experience of Readtopia as much as I enjoy putting it together with the Readtopia team!

Don Johnston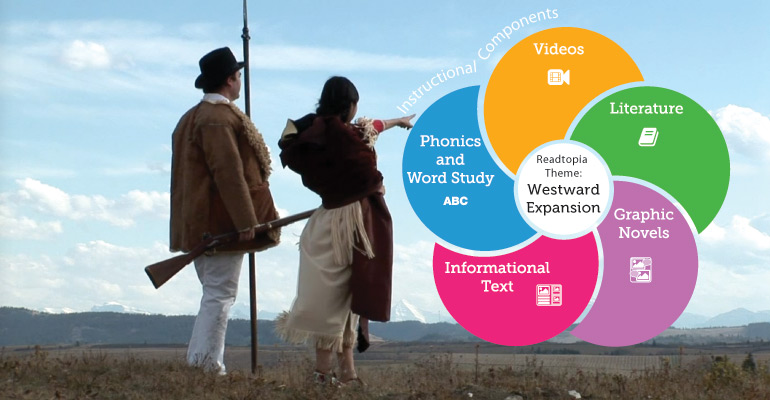 All of the Readtopia resources are available online to subscribers. Browse the tabs to see each program component in detail including Videos, Leveled Text Graphic Novels and Authentic Text, Informational Text, Phonics / Sight Words / Vocabulary, and Assessment.
Teacher Guide
A Teacher Guide is included with each thematic unit. It walks teachers through each step of implementation chapter-by-chapter.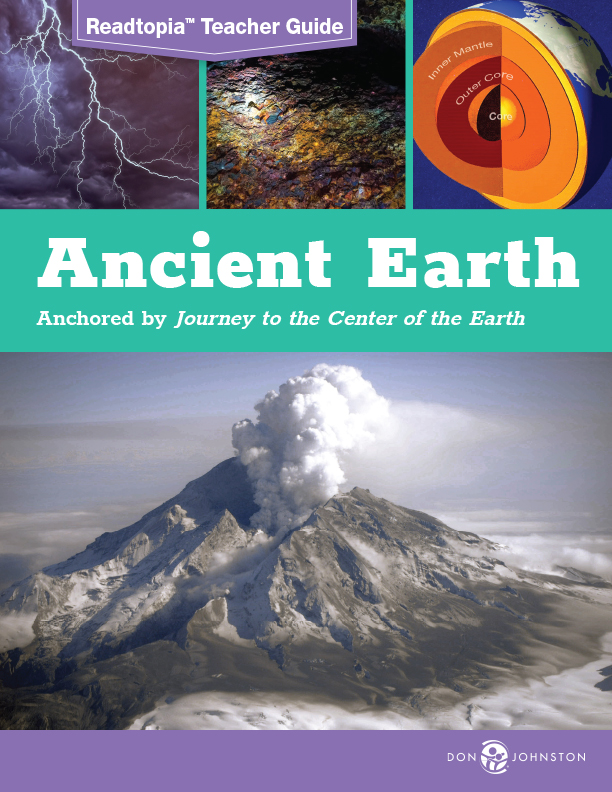 Each chapter contains several lessons covering different aspects of instruction.
Here's how a typical chapter unfolds. In addition, understanding is assessed three times per unit.
The sequence of instruction for the first chapter in Westward Expansion is laid out below.
Lesson Plan:
Westward Expansion
Sacagawea (Chapter 1)

Lesson Type
Lesson Title
Video Lesson: Sacagawea
Literature Comprehension Lesson
Focus | Related Ideas
Phonics Lesson: Making Words
or Word Study: Change the Word
Close Reading Lesson
Graph | Population
Independent Reading/Shared Reading Lesson
Graphic Novels
Phonics Lesson: Making Words
or Word Study: Word Builder

Readtopia videos play a crucial part in learning. They form a window into the content that is crucial to support students as they learn to read. These videos are designed to build background knowledge, establish vocabulary, and build visual mental models of the materials covered in subsequent lessons and in the reading. All this, and they're engaging!

Leveled Text Graphic Novels

Graphic novels use age-respectful images to reinforce text. The book covers are all the same, but inside, the text is carefully leveled! Here's the first page in the graphic novel Sacagawea at six levels: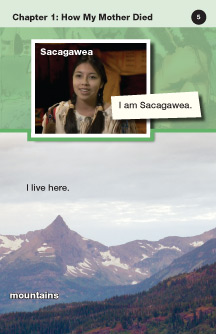 Level 1 Pre-Reader Emergent Communicator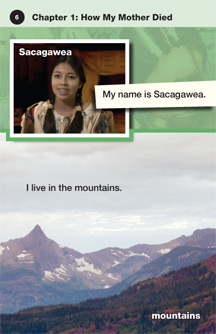 Level 2 Pre-Reader Beginning Communicator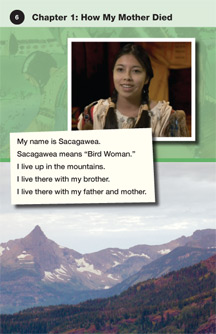 Level 3 – Sight Words – Functional Communicator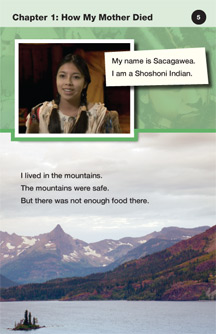 Level 4 – Beginning Reader – Proficient Communicator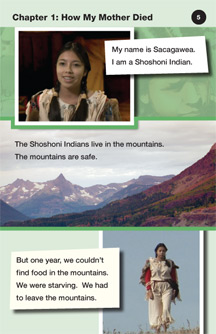 Level 5 Text Reader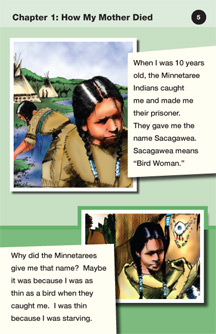 Level 6 – Fluent Reader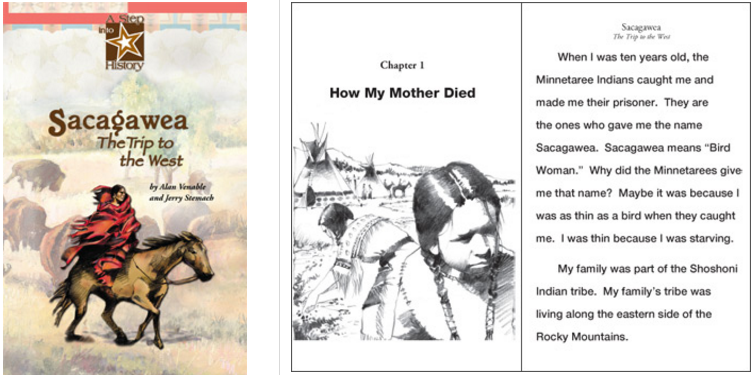 Level 7 – Authentic Literature – Chapter books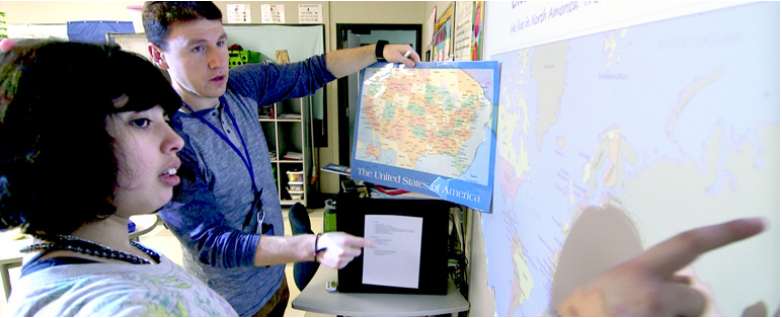 Students experience 10 different standards-based text types including:
Compare and Contrast
Bibliography
Map
Chart/Graph
Directions
Timeline
Article with a Sidebar
Two Text Types (with same subject)
Claim/Evidence
Fantastic Facts
All of the text types are covered in each Thematic Unit. Below is an example of the Timeline text type at four levels for the Westward Expansion Thematic Unit. Comprehension tasks (on the back activities) are included at each level.
| | |
| --- | --- |
| | |
| Level 1 Timeline | Level 1 comprehension activity |
| | |
| --- | --- |
| | |
| Level 2 Timeline | Level 2 comprehension activity |
| | |
| --- | --- |
| | |
| Level 3 Timeline | Level 3 comprehension activity |
| | |
| --- | --- |
| | |
| Level 4 Timeline | Level 4 comprehension activity |

Phonics / Sight Words / Vocabulary
Phonics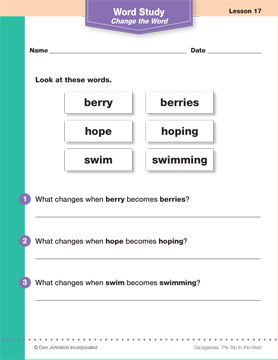 Phonics / Sight Words / Word Study lessons cover both vocabulary in the thematic unit and high frequency word sets for general word identification.
Book-specific phonics lessons (15 lessons per thematic unit) are divided into 5-types: Change the Word, Word Builder, Slice and Dice, Word + Word, Word in a Word)
Sight words for each chapter include AAC Core Vocabulary Words.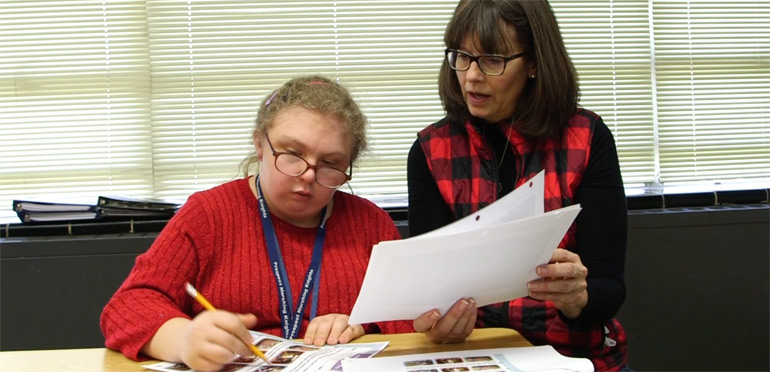 Student response to instruction is assessed several times during each Thematic Unit. Data is easily collected and compared across units.
Cloze Maze assessment examples
Westward Expansion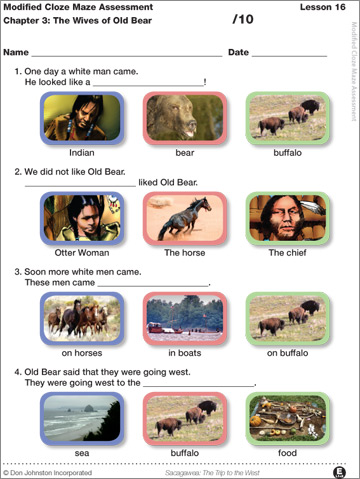 Level 1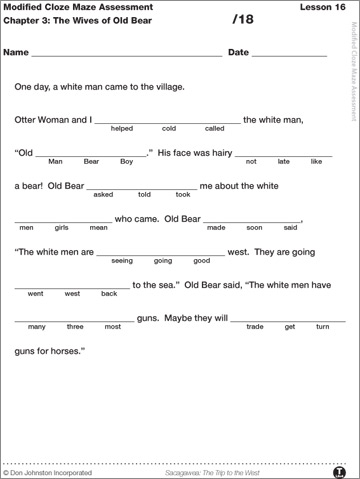 Level 2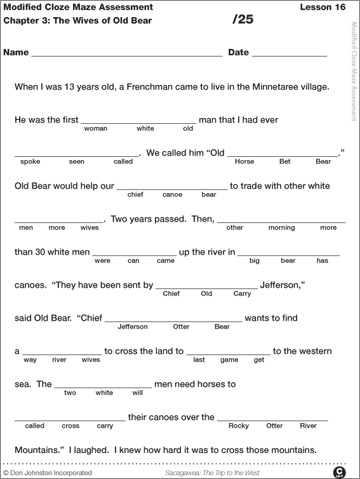 Level 3

With your Readtopia subscription, you get access to ALL current titles as well as all future releases. Each thematic unit contains 6-12 weeks worth of content.
Current Thematic Units: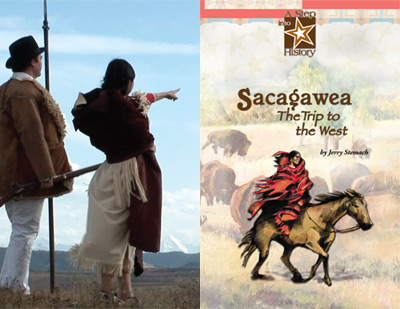 Westward Expansion | Sacagawea: The Trip to the West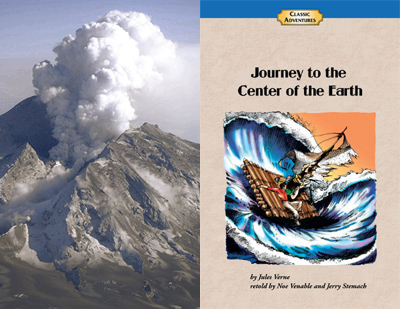 Ancient Earth | Journey to the Center of the Earth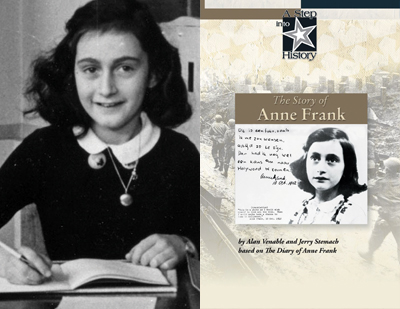 World War II | The Story of Anne Frank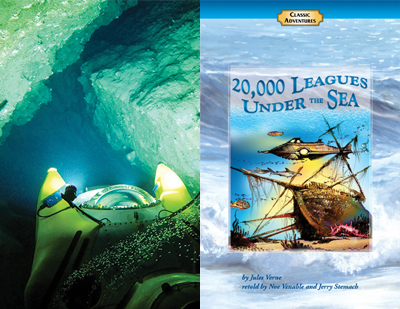 Marine Life | 20,000 Leagues Under the Sea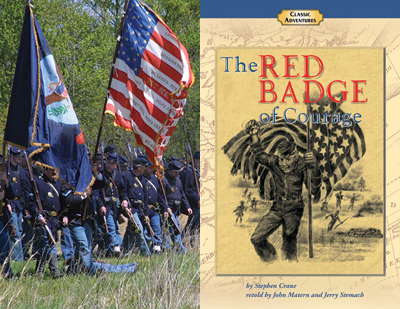 American Civil War | The Red Badge of Courage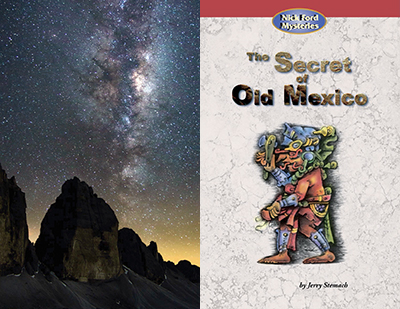 Ancient Mayans/The Solar System | The Secret of Old Mexico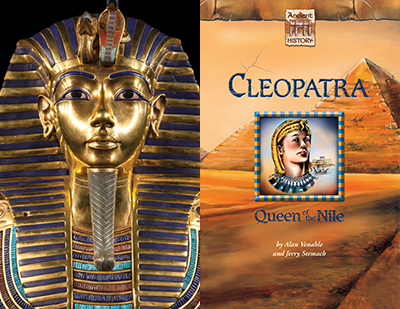 Ancient Egypt/Roman Empire | Cleopatra: Queen of the Nile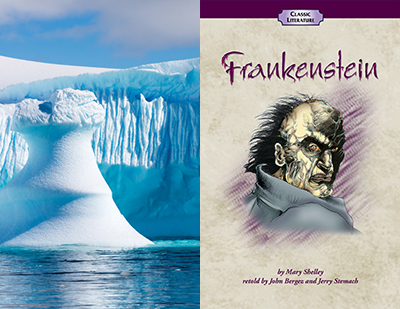 Earth and Life Sciences | Frankenstein
Upcoming Thematic Units:
Middle Ages/Renaissance | Romeo and Juliet
Solar System/Weather | The Adventures of Huckleberry Finn
English History and Exploration | The Prince and the Pauper
Marine Science and Navigation | Mutiny on the Bounty
Future planned thematic units: Native Americans, Civil Rights, Slavery and Equality, Underground Railroad, American Revolution, Jane Goodall

Covers the General Education Curriculum in Depth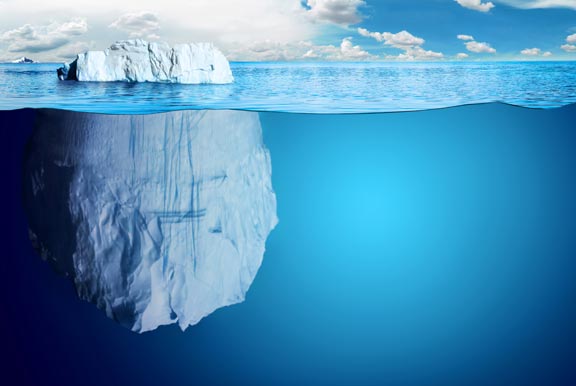 There's a lot below the surface.
Does a story about "camping" cover your social studies standards? Will a story about making breakfast satisfy your science standards? Are you confident that your curriculum embodies the rigor and high expectations of the new standards?
Look over your materials and then read the standards they map to. You may be shocked at the disparity.
Then check out our alignment. We cover ELA, social studies, and science standards the way they were intended. Readtopia covers standards in a way that's respectful to the students and to the teacher. It goes in depth.
Each Thematic Unit covers a full-range of Reading and ELA Standards including:
| | |
| --- | --- |
| ELA | Identify Main Characters, Identify Action of Characters, Ask a How Question, Relationship Among Events, Match Characters and Events |
| Reading | Print Concepts, Phonological Awareness, Phonics/Word Recognition, Fluency, Comprehension |
| Speaking and Listening | Conventions / Standard English, Knowledge of Language, Vocabulary Acquisition & Use |
| Informational Text Types | Graph, Map, Timeline, Biography, Article / Sidebar, Compare and Contrast, Claims and Evidence, Fantastic Facts, Two Text Types, Directions |
Here's a peek into the Content Standards covered with the first release of Thematic Units:
LA Language Arts, Sci- Science,  SS – Social Studies   PS-Physical Science    ES-Earth Science  S-Space  LS-Life Science   T-Technology
Thematic Unit
Science Standards
Social Studies Standards
Westward Expansion | Sacagawea: The Trip to the West
LS Animals in their environment, ES Mountain formation,  LS Extinction

Sci – 3

Westward Expansion, Geography, Lewis and Clark, Thomas Jefferson, Native Americans, Louisiana Purchase, Population Growth

SS – 7

Ancient Earth | Journey to the Center of the Earth
ES Volcanoes and lava, The Earth's core, Plate Tectonics, Igneous Rocks, LS Dinosaurs, Spinosaurus, T-Rex, paleontology, ES Lightning, thunder, PS speed of sound and light, PS Change of matter- liquid to gas, technology – T drones

Sci – 8

Pompeii, Vikings, Iceland, maps, islands

SS – 2

American Civil War | The Red Badge of Courage
LS Germs,

Sci 1

Civil War, Clare Barton, slavery, succession, underground RR, Abraham Lincoln

SS – 7

World War II | The Story of Anne Frank
PS Radar, sonar, PS Rocket tech

Sci – 2

World War II, Adolf Hitler, D Day, Pearl Harbor, Axis and Allies, Holocaust

SS –  7

Ancient Mayans/The Solar System | The Secret of Old Mexico
S Planets – distance from the Sun, Venus, Galileo's discoveries, Moon and moons of other planets,  space suits, ES atmosphere, ES meteorites, ES gravity

Sci – 8

Mayan culture, Mayan timeline, hieroglyphics, ancient cultures

SS – 2

Marine Life | 20,000 Leagues Under the Sea
ES Living oceans, LS Mysteries dolphins, PS buoyancy (3,10), LS Whales, LS Ocean creatures(1), ES Coral(5) (6), ES Weather (9) ES breathing, coral reefs, LS photosynthesis, LS echolocation of dolphins, whales, migration, PS submarines, LS sink/float, ES global warming

Sci – 10

Oceans
Ancient Egypt/Roman Empire | Cleopatra: Queen of the Nile
ES erosion, ES flooding

Sci – 2

Ancient Egypt, Julius Caesar, Roman Empire, mummies, Gods of Ancient Egypt, hieroglyphs, Pyramids, Rosetta Stone, Nile River

SS – 8

Earth and Life Sciences | Frankenstein
ES Cold poles, ES Glaciers, ES the Arctic Sea Ice, LS Polar Bears

Sci – 5

Ben Franklin, Arctic Antarctic, Explorers Arctic, Frankenstein

SS – 4
Download printable PDFs of these Readtopia correlations:
DLM EE Alignment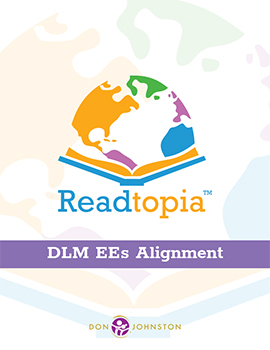 Readtopia Reading Levels Correlation Chart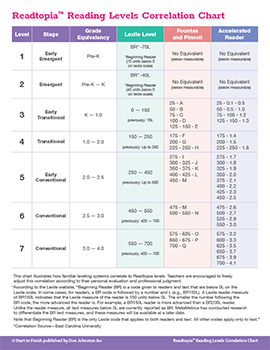 Readtopia Multi-State Alternate Assessment:
Core Content Connectors Alignment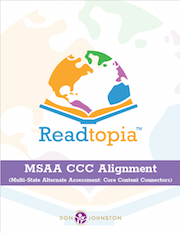 Texas STAAR Alternate 2 Alignment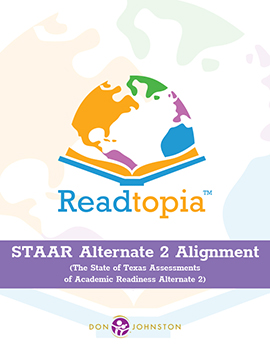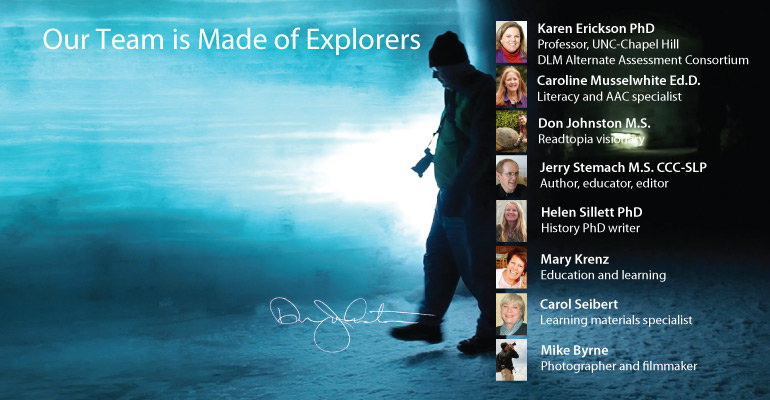 We are an interdisciplinary dream team that has turned our dreams into reality.

We have traveled the world to capture the sights and sounds of legendary stories so that your classroom can help students transport themselves through reading.

Our contributors include specialists in literature, literacy, history, education, photography, film, alternate assessment, and exploration.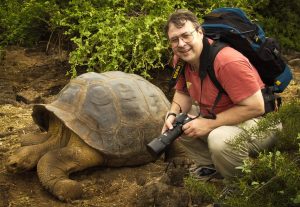 Don Johnston
Don didn't read his first book until the 9th grade after he was inspired by a very special teacher. He learned to make "movies in his mind" which was the key to his learning. This was influential in the visual supports in Readtopia. Don has wanted to bring visual learning to other students his whole life. Now it's a reality! Don made Readtopia his full-time passion, driving the development forward. He embedded himself in many Readtopia videos, talking directly to students on-location from around the world!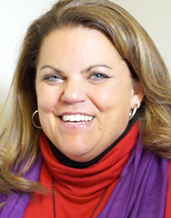 Karen Erickson, PhD
Dr. Karen Erickson is Director of the Center for Literacy and Disability Studies at University of North Carolina—Chapel Hill, focused on understanding the best ways to assess and teach reading and writing to children with the most severe disabilities. As a special education teacher, Dr. Erickson has worked to support students with a range of disabilities in a variety of classroom settings, particularly students who do not use speech as their primary means of communication.
She earned a master's degree in reading from State University of New York, Albany and a PhD from the University of North Carolina—Chapel Hill.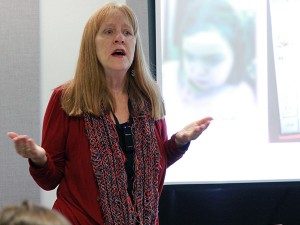 Caroline Musselwhite, Ed.D.
Dr. Caroline Musselwhite is an assistive technology specialist with more than 30 years of experience working with children and adolescents with significant disabilities. She has taught courses at several universities, authored a number of books on educational topics, and presented thousands of workshops throughout the world. She is also a founding member of the Board of Directors for the International Society for Augmentative and Alternative Communication (ISAAC).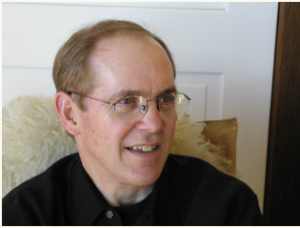 Jerry Stemach, M.S. CCC-SLP
Jerry Stemach is a writer and Special Educator who has worked with middle and high school students and adults learning English as a second language for more than 30 years. He has served students with language and learning disabilities as a Speech and Language Pathologist, an Assistive Technology Specialist, and as a Special Education teacher.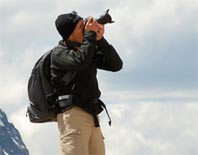 Mike Byrne

Mike has worked as a photographer and filmmaker for over 20 years producing films for several education organizations including the Discovery Channel and Disney. Mike's work has taken him through much of the world. He has climbed Mt. Kilimanjaro, watched a sunset from the Acropolis, dodged howler monkeys in Brazil, explored the Ngorongoro Crater, and marched with soldiers in American Civil War re-enactments.
When he is not shooting videos for Readtopia, Mike is busy photographing sports. He is the official photographer for several sports teams and for a series of international triathlons. In 2010 he was selected to work at the Olympic games — he was based in Whistler and was assigned to work at the cross-country skiing venue.
Mary Krenz

Mary Krenz specializes in early childhood development and adult learning strategies. She has worked in the educational publishing field for 23 years developing training and sales programs.  As the Director of Professional Services for Don Johnston Incorporated, Mary trains the consultants that deliver Don Johnston PD, and also works with schools and districts to design implementation plans. Mary also manages the development of literacy curriculums, including overseeing the design and content for both the teacher and student materials.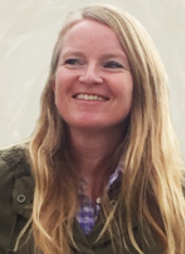 Helen Sillett, Ph.D.
A writer and editor, Helen has been creating content for students for 18 years. She's covered social science and science topics from ancient Rome to space exploration for educational outlets including Teacher's Curriculum Institute and National Geographic School Publishing. She has a PhD in history and loves a good library, but she also finds writing inspiration outdoors–like when sledding down sand dunes in the Mojave Desert or swimming in Crater Lake.
Carol Seibert
Carol Seibert has worked with educational software and technology for over 30 years, specializing in educational research and development, software design and professional development. Carol holds her degree in Elementary Education/Special Education,  co-founded a non-profit Learning Support service in her local community, and is co-author of educational software targeted at developing reading fluency.
A special thanks to the schools and organizations who partnered with us to develop Readtopia! Your contributions were integral to making the project work for teachers and students.
Mary Ann McGinn and the teachers at NSSEO (Northwest Suburban Special Education Organization) in Illinois
John Siracuse, Principal and Kelly Murray, Special Education Teacher – New York City District 75
Sandra Green, Assistive Technology Facilitator and Veronica Iacobucci, Special Education Teacher – St Charles Community Unit School District – Illinois
Dr. Patti Ward-McGuire, Secondary Special Services Supervisor – Sioux Falls School District – South Dakota
"Readtopia reflects my years of research and work with students. It gives teachers a comprehensive set of instructional materials like we've never had before. With Readtopia, teachers can break through literacy barriers and bring out the potential of each student to participate and LEARN academically and in life. If you work with students with complex needs, you need to understand what we've done here."

—Karen Erickson, PhD
Professor, Division of Speech & Hearing Sciences University of North Carolina—Chapel Hill
DLM Alternative Assessment advisor

Line drawing typical of special ed curriculum resources

Readtopia uses on-location footage taken underwater from this submarine that adds science to 2

0,000 Leagues Under the Sea
Line drawings can be appropriate for young elementary students, but in middle and high schools, these materials look "babyish." Engagement plummets.
Readtopia materials are full of real photos and age-respectful illustrations—giving students an authentic understanding!