by Bill Reeder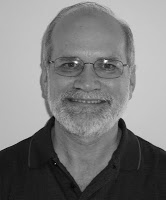 A puzzling fact for educators…why hasn't the use of assistive technology (AT) for students with disabilities evolved like that of the seat belt.
Let's start with some pertinent AT facts.
1) It would be hard to disagree that when AT is implemented with fidelity it allows many students to communicate, remediate, analyze, write, read, hear and apply what they've learned. Are you nodding "yes, we agree?"
2) The law, IDEA, requires teams to at least consider AT for every student annually as part of their IEP. In recent guidelines for how school systems should spend ARRA stimulus funds, AT was the first of three federal spending recommendations.
3) Statistically, achievement scores of students with disabilities continue to significantly impact the school's ability to successfully meet Annual Yearly Progress (AYP) goals.
4) For many students with disabilities, AT is the adaptation to their Program of Studies that would allow them to meet appropriate educational goals , yet AT is not being widely and effectively used.
What can we do?
Lack of funding is probably the number one reason cited for why AT is not being used more effectively and strategically by schools today. While ARRA funding certainly was a shot in the AT arm, many districts, faced with a terrible economic reality, felt the need to plug this money into saving teacher positions and not as much went to AT as we first hoped.
I believe that the key to dealing with the funding dilemma is finding alternative and creative funding solutions to bolster allocated AT dollars. Even in a bad budget year, money can be spread among managers and projects. The secret is finding ways to get your hands on it. (A good discussion topic for another day!)
Lack of funding, in my opinion, is not the main problem. It's lack of empowered AT local leadership. We need to help decision-makers recognize the power of AT not only to level the playing field for students with disabilities, but to increase their abilities and potentially test scores.
In the end, this is a PR issue. Getting your decision-makers on board to realize that appropriate, pro-active and strategic planning for AT is 'student, educator and school system smart' and can make a difference in achievement.
In Fairfax, VA public schools we call our champions 'TOPS' teachers. TOPS stands for Technology Outreach and Program Support. Today, there are 300 educators who serve as additional AT resources with the blessing of their Principals and Program Managers. Since we started the TOPS program, I believe it was the single most important AT initiative in my tenure in Fairfax. AT leaders at the grassroots and local levels have made a substantial difference in getting our AT usage stats up and making a difference for students.
Find your champions and empower them!
Bill Reeder, President Innovative Technology Solutions, Former Director, Assessment, Assistive Technology and Support Services, Fairfax County Public Schools, VA