Recorded January 2015
Traditionally, literacy expectations for students in self-contained and autism classrooms meant sight word instruction and reading short passages paired with pictures.
Things are changing with the new standards. New expectations require ALL students to make literacy gains and construct meaning from text.
Start-to-Finish CORE Curriculum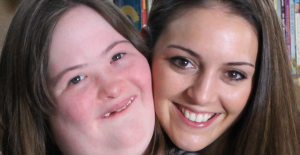 and Start-to-Finish Online Library give you the instructional guidance and accessible books to meet these new expectations. Together, they help your not-yet-readers in late elementary through high school make literacy gains through real literature—the same required general ed books, only simplified. The curriculum shows you how to use chapter books to teach your students reading and listening comprehension skills.
Watch this 30-minute webinar to learn more about CORE Curriculum and the accompanying online accessible books that will help you accomplish the expectations of your new standards.