By Ben Johnston

Time flies when you're having fun…
And we did in 2016!
We worked with you to give opportunities to students!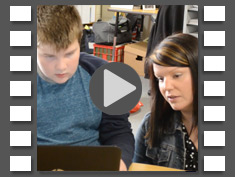 Thanks for working with us!
Watch our 1-min retrospective on 2016.
• Students wrote over 500 Million words with Co:Writer.
• Over 1,000,000 students got access to Co:Writer/Snap&Read
• We met students who are on a new path because of our accessible tools!
Want to get our LeaderLink Newsletter delivered right to your inbox?