Mary Murnighan, a teacher in Charlotte County, FL wrote to us about her students using our accessible text reader to help them improve their reading.
Can you tell how excited Mary is to use technology? What about her students?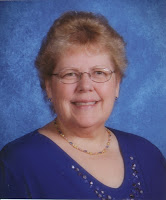 Read:OutLoud has been operational in my class for just a few weeks and we've had lots of issues; mostly with big smiles attached to them.
Kids jumping up and down, hi-fives, rushing to their teachers shouting…"this is great!" What a problem to have in our schools.
We're now using the text reader software with learners in our middle schools who have all types of abilities. This includes students who struggle to keep up with grade level reading; students with advanced college reading levels and average readers. I don't know who was more impressed by this technology and how easy it was to integrate into our instruction; us (teachers) or our students.
This enthusiasm for learning with technology has prompted our administrators and teachers to ask our students to write comments about the software. We're planning to include their quotes on a proposal to the MacArthur Foundation for grant monies.
I am thrilled with the initial outcome of using technology as part of learning and look forward to working in our computer lab where more teachers, like me, will come to see how students react. For the next few weeks, it's going to be a frenzy among teachers to give up their lab time so others can see students in action, but we're willing to keep the momentum lively.
I LOVE it when this happens in our schools! You try something new and all of a sudden its the spark we need to expand what we're doing in classrooms.
Try a new technology and see how easily you can make your students SMILE.
Sincerely,
Mary Murnighan