by Don Johnston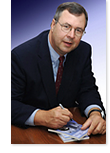 Growing up with a learning disability in the 50s, I dreamed of what it would be like to be successful in school like the other kids. Now, I think about how my education would have been different if I was born in 2000 instead of 1950. Unless I was enrolled in a district with a strong assistive technology program, and happened to be in a well-funded school, it may be no different.
Today, technology is part of daily life, and new advancements are being made every day, but how are we using technology to provide equal access to education? The technology common in school gives equal access to technology, but not to education. Even with today's technological advancements, I would have still struggled to write with Microsoft Word just as I did with paper and pencil. I would have still struggled to read online just as I did with my printed textbooks.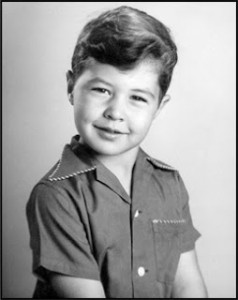 This was me in 1955 before heading
off to school. How would my education
have been different today?
But, now you have an opportunity to change this. The new administration is sending a clear message about education through the economic stimulus package. Education is a top priority…especially special education. Over the next two years, an additional $80 billion of funding will be pumped into education with IDEA receiving $12 billion—that's 50% more than the current funding level.
This is a one-time burst of funding. In the past, districts have used grants and other one-time funding influxes to add infrastructure and create system changes that they could believe in. Yet, the possibilities that this huge pool of funding affords are larger than was ever thought possible. Now you have an opportunity to dream—to reach out and create breakthroughs for more students than ever before. What could you make education look like to a kid like me, enrolled in our 2009 school system?
What does equal access to education look like?
Picture it in your mind, and think about how you can make it happen. I am so passionate about this opportunity that I'm doing everything possible to make widespread access affordable for any student who can benefit. We have new whole-school pricing that makes it easy for you to install accessible technologies on every school computer, and home computer. Equal access to education is a civil right that we must give to our students!
We have dedicated an entire section of our website to providing you with up-to-the-minute information and resources regarding the stimulus package—check it out!
So, what can you do?
Dream big. Pull together your wish list and start dreaming with your colleagues and director. You have an opportunity to make breakthroughs in your school system, but you have to grasp this opportunity.
Together, we can make this opportunity into a new renaissance with accessible technologies. We cannot let another generation of students fail. We must give them the tools and the hope that prepares them for success. We must all learn to dream again for our students' future.
Thanks for all that you do for our students!