By Ben Johnston
In schools, hardly anything happens fast. Most changes take years.
The move to Google didn't.
It came fast. Really fast. IT departments everywhere put their hands on the wheel and brought in Google for Education, effectively ending Microsoft Office's reign.
The price was right (free) and it worked across existing hardware. Remember Nicholas Negraponte's XO—the $100 laptop from 2010 that everyone said would equalize technology access?
Me either.
It never happened. Instead, those old mac and windows laptops (aged long enough in computer years to receive AARP discounts) were joined by Google's $200 Chromebooks.
This means that there's one more platform to make accessible on top of the desktops and iPads.
Google's take on the app? Browser extensions and Chrome Apps.
How can you keep up and support iPad apps, legacy desktop computers, and now Google Chrome—plus whatever your students use at home?
Traditionally, adding a platform meant new accessibility tools, like buying blinds after moving into a new house.
We took a different approach.
We felt that it would be a huge value to work across platforms—so your tools just work—regardless of platform.
Yes, this means no more re-training staff whenever the hardware changes!
This is our Universal approach, and we cover reading (with Snap&Read) AND writing (with Co:Writer, our popular writing tool.)
If you're the type who "waits to see" that the model works before getting on board, now is the time.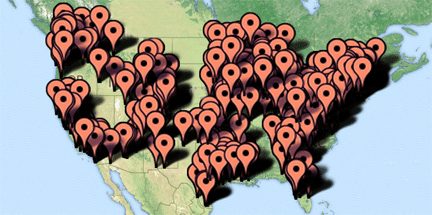 The Universal model has become super popular, and over 2,000 districts have licenses for more than 270,000 students!
Are you ready for Google and your other devices and platforms? It's time to bring in these next-generation Universal tools.
Want to get our LeaderLink Newsletter delivered right to your inbox?