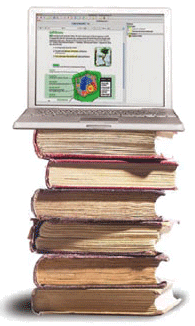 Just as Guttenberg's printing press brought information to the masses, we now have an opportunity to make that same information available to individuals who are unable to read printed books. This can happen with accessible books and technology.
But where do you start?
CAST manages a website that, in exhaustive detail, outlines
The laws around providing accessible books/materials
How to ensure students get materials in a timely manner
Where to get accessible materials
If you're new to Accessible Educational Materials, the best place to start is with an archived webinar (like AEM Basics or Implementing AEM at the Local Level).
Then take a look at the Quality Indicators.
The most popular sources for accessible materials for students with qualifying disabilities are Learning Ally and Bookshare. Learning Ally offers professionally narrated audiobooks. Bookshare has 150,000+ digital books. Membership to Bookshare is currently free for students qualifying under Chafee in U.S. public schools as a result of being awarded a U.S. Department of Education, Office of Special Education Programs (OSEP) grant. In addition, Bookshare offers its members Don Johnston's Read:OutLoud Bookshare Edition text reader for FREE!
While the AEM initiative and Bookshare serve students with qualified disabilities, the general movement from print to digital materials is promising for students who don't qualify under copyright exemptions but can benefit from accessible content. As publishers start selling digital versions of their books, it will be important to ensure that these books are truly accessible. Don't assume that because the materials are "born digital" they are accessible and work with your assistive technology. Educate yourself. CAST added a section (Purchase Accessible Learning Materials) in June 2012 that provides free tools and guidance to ensure purchased digital materials are accessible.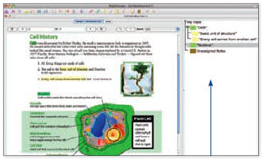 Read:OutLoud provides access to the widest range of other accessible book formats as well as to the internet. It was designed from the ground up to work with Bookshare, dramatically simplifying the process to read Bookshare files.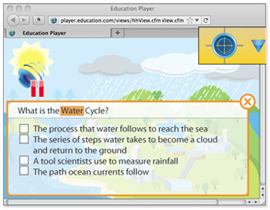 On your path to making your curriculum accessible, you'll likely still have content that isn't accessible. Some of the content is delivered in inaccessible flash-based formats or image-based PDFs.
Snap&Read takes a picture of this text and then reads it aloud. It pulls text out of Flash websites, MS Word docs, PDFs, web pages, and even images. If it looks like text, Snap&Read will read it instantly—so simple to use, it practically requires no training.
Watch a 5-min product demo and Request a Quote