By Ben Johnston
Speech recognition isn't new. Siri isn't new. But the mainstream adoption of speech recognition is.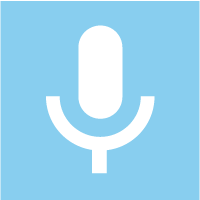 And it's good news for many students with writing challenges.
Because, as the assumption goes, if they can speak, they can dictate.
Right?
If you've tried dictating anything more than a quick text message, you know that dictating isn't as easy as it seems. It's actually hard to organize your thoughts and make them march out in straight lines like soldiers.
It takes training. It takes practice. It takes the right environment (it doesn't work during quiet writing time).
And once students get a handle on dictating, are they done?
No.
Good writers revise. No writer has become famous from their first draft (Jack Kerouac excepted). Roald Dahl (Charlie and the Chocolate Factory) said that good writing is essentially rewriting. Dictation doesn't replace the need for revision.
This is where word prediction comes in.
Leveraging the strengths of each technology, we give students the support they need as they compose and revise.
Speech recognition without word prediction is like a beach without water.
With this insight, we built speech recognition right into Co:Writer!
Remember how mentally taxing it was when you first tried to dictate a paragraph with speech recognition? With Co:Writer, students can alternate between speech recognition and word prediction—even in the same sentence. This gives students the chance to take mental breaks, because speech recognition can be taxing.
Think of dictated text as the rough draft. Subsequent passes are done with Co:Writer —helping out with grammar and spelling.
With the widespread adoption of speech recognition, we can support students in entirely new ways. But it rarely supplants writing entirely. It's used to supplement.
I hope you get a chance to experience the wonderful interplay between speech recognition and word prediction for yourself in Co:Writer Universal!