By Don Johnston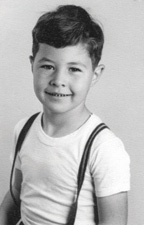 When I was a student growing up with dyslexia in the 1950s, most people had very little hope for me. Not much was known about dyslexia back then.
All people saw was a troublemaker who couldn't read, and they assumed that my problems were caused by laziness. They didn't see the potential of the child hidden under the mask.
What did change for me was getting a teacher who saw things differently. She saw beyond my reputation. That teacher was my 8th grade English and History teacher, Mrs. Tedesco.
She told me that I could do better—that she believed in me. It was the first time I heard those words from a teacher. It set off a chain of events: reading my first chapter book in the 9th grade, high school graduation, college, grad school, and starting a business to help students like me.
How powerful a belief can be!
First, Mrs. Tedesco believed in me, and then she taught me to believe in myself. Once people could see these changes, it was easy for them to believe. But none of this would have happened without someone believing first.
We need to reject the pessimistic "I'll believe it when I see it" attitude and believe first!
That's why our First Author Writing Curriculum lessons start with the class yelling, "I'M AN AUTHOR!" We instill the belief first, and if you've been in a First Author classroom, you've seen it work.
We change expectations. Students come into First Author with no prior experience with writing and they leave seeing writing as communication and self-expression.
First Author helps teachers believe in the potential of each and every student and helps students believe in themselves.
My experience was just like the students in the First Author video. A simple belief can set off a chain of events. So while the pessimist may say, "I'll believe it when I see it," I say, "I'll see it when I BELIEVE IT."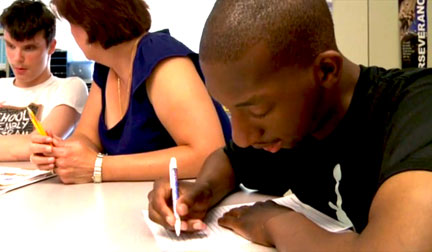 And I believe it!

Download the First Author Writing Curriculum Sampler

Want to get our LeaderLink Newsletter delivered right to your inbox?