The powerful play goes on and you may contribute a verse.
I was struck by the iPad "Your Verse" ad from earlier this year. The ad centers around capturing snow-capped mountains, architecture, and traditional Japanese kabuki dance. It's set to the voice of the late Robin Williams.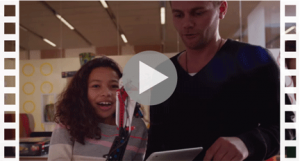 The passage comes from the film Dead Poets Society. Robin Williams plays John Keating, an English teacher who inspires his students to be extraordinary. His unorthodox teaching methods don't fit the school "code." He shocks the class when he has them tear the introduction out of a book because it squeezes poetry into a formula.
He's inspiring.
He's unconventional.
He doesn't do things by the book.
I hope you've had at least one John Keating in your life—someone who inspires you to be extraordinary. Often it's a teacher. (Which says something magnificent about the profession.) Perhaps this person even inspired you to become an educator yourself.
Inspiring and improving lives are the most important parts of teaching. No one goes into education to attend staff meetings, answer emails, and fill out forms.
But so often these things pile up and the important things gets buried underneath. The important (larger) goals succumb to the less important (but numerous) tasks. If you find yourself saying, "I never have the time to accomplish what I need to," you may already be suffering from this.
What to do?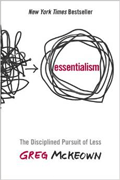 Greg McKeown writes in Essentialism, "Live by design, not by default." If you don't have a clear goal and minimize superfluous (and last-minute) tasks, you will not accomplish what YOU need to accomplish.
That UDL initiative? Implementing accommodations district-wide? Improving how accommodations are recommended?
These are the essential things that too often get left behind.
But where can you start?
Identify your top goals you want to accomplish. If you have more than three TOP goals, I'd argue you have too many or they aren't big enough. If they're all very big, you may need to start with the one that will have the biggest impact.
Identify things you will stop doing. This is more difficult. Where are your time and energy drains? What can be handed off? McKeown recommends that you ask "is this the most important thing I should be doing with my time and resources right now?"
This test is a good barometer.
Often, we jump on every task thrown our way without considering what they prevent us from accomplishing. Asking the "is this the most important thing" question throughout the day will quickly fill up your "stop" list and keep you focused on the essential and most important things.
The goal is freedom to accomplish the most essential—the extraordinary.
I leave you with a clip of Robin Williams as John Keating with "The powerful play goes on and you may contribute a verse. What will your verse be?"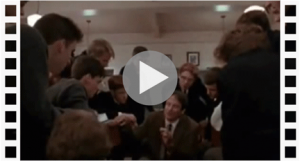 ~ Ben Johnston
Want to get our LeaderLink Newsletter delivered right to your inbox?