Three decades and counting… How have Assistive Technology services changed?
By Ruth Ziolkowski, President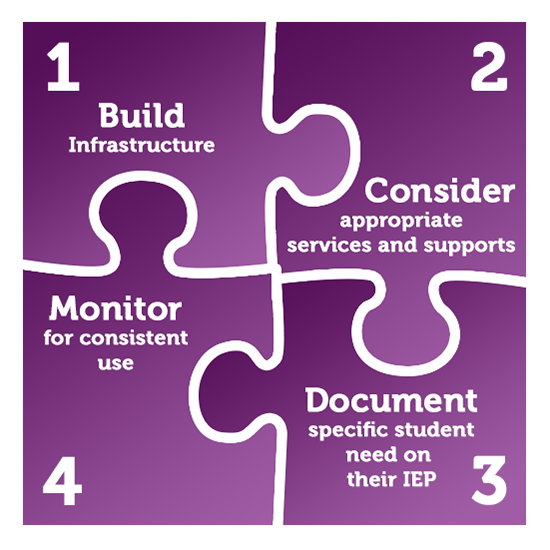 Over the last 30 years, there have been many tweaks, adjustments, and great findings in the field of assistive technology. AT service providers now reach more teachers and students than ever.
BUT… There is a problem. 
We are all working so hard, yet we still miss so many students. Students like Nichelle. EVERY day. I would be easily convinced that any AT referral that comes in for a student in middle school or high school (who did not suffer a recent injury)  is evidence that the current AT service provision is still a broken system.
Early research on vocabulary growth estimated that students learned as few as 1,000 words to as many as 7,300 new words per year (Beck & McKeown, 1991). If a student is reading below grade-level and not reading or getting access to grade-level vocabulary, they will fall in that 1,000 range. That means for every year that student is NOT considered for AT, they are losing up to 6,300 vocabulary words. 
Add this up just for middle school years, and that student falls behind their peers by 18,900 words!
How can any student overcome that kind of a deficit?
Let's be realistic — there is no intervention program around that can make up that amount of vocabulary or time for our students.
It is time to rewrite the AT Service provision.  We must start with each student and the data from that district. But how do we get there?
Stay tuned for my next post … Building an Infrastructure!

Like this post? Share it on Twitter!