By Ruth Ziolkowski
On a recent visit to schools in New York City, I had a unique opportunity to see First Author in action!
New York City is doing some incredible things with First Author Curriculum—our comprehensive writing curriculum for students with complex needs. I had the chance to visit one such school and was thrilled with what they're accomplishing.

I saw banners in the hallway and bulletin boards to promote their Authors. The teachers are implementing with fidelity. They feel empowered to expect writing outcomes. The leadership is totally supporting everyone and creating excitement. Each teacher is putting their creativity into the program.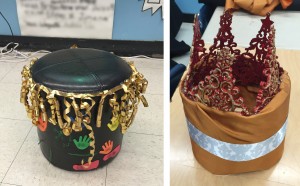 Check out the awesome Author's Chair and Author's Crown! These are symbols of how engaged and empowered these students feel. They are writing every day about topics they care about. They believe they are authors within just a few short months!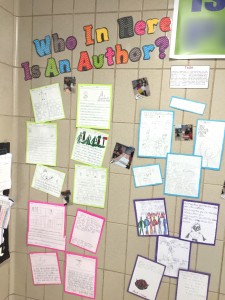 Thank you to the teachers and students of New York City for sharing their First Author experiences with me. You are ALL doing incredible work!
Check out our video footage of First Author in Michigan Classroom!
First Author Writing Curriculum, designed by Researcher Dr. Janet Sturm, is a comprehensive curriculum that gives educators the right tools to teach students with complex instructional needs how to write and then measure their writing progress. It's the ONLY writing curriculum of its kind – it helps teachers meet new curriculum writing requirements and prepares students for the alternate assessment.

Ruth Ziolkowski is the President of Don Johnston and a member of several education boards such as Accessible Educational Materials, ATIA, and Bookshare. In addition, Ruth has acted as liaison between the assessment consortia and AT field.