by Gayl Bowser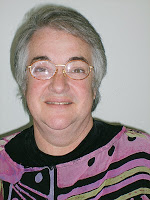 Like Don Johnston, I've had the good fortune to work in many countries and cultures in my retirement. I've been to schools in Mexico, Ecuador and Taiwan and the good news is that assistive technology is beginning to grow in those countries too!
Just knowing about how other schools are building their emerging AT systems can teach us a lot about how we might want to make changes in the US to benefit more kids.
When I get to experience other cultures using AT for the first time, I ask myself the question that Don often asks us, "Knowing what we know now, what would we change or do differently in our schools?"
One thought I have is that I might take some "specialness" out of AT. After all, we know that technology that works for children with special needs will also support lots of learners and learning styles.
When I started working with AT devices 25 years ago, they were all so customized and only used by specialists in hospitals and clinics; settings that were isolated from schools. Later, we built systems in schools to address the needs of students with disabilities, but they were separate and parallel to general education technology tools. Looking back, these systems were based on a model that implied that we needed an expert to support AT. Once we got into this specialized role, it's been difficult to get out.
Today, as a consultant traveling the world, I try to help others more easily understand how to use AT in daily learning environments and to showcase many tools that we can consider as general education learning tools. So, I ask you….would you consider the possibility of moving away from being an expert consultant or specialist to becoming an education mentor or technology coach?
If I were to start over, I might find ways to empower all educators to make their own technology decisions. I would help them to develop a curiosity to try various technologies before they call on experts. Yes, we will always need individuals with expert knowledge and specialized expertise when our knowledge is insufficient, but, could we give up some of our "specialness" in favor of an overarching empowerment of all colleagues? I'm ready to change my perception, are you?
To SHIFT our approach to integrated school technology systems, we would then expect that every educator, grad student or new teacher would understand how classroom technology accommodations benefit students. If we are teaching elementary education, do we use digital textbooks, talking word processors and alternative reading materials? If we are teaching older students, are we aware that mobile phones now offer word prediction and voice recognition features that might be useful in our instruction? If we are pre-grad students attending teaching colleges and universities, are we taught to use assistive technology in our delivery of instruction? Can we fully integrate technology into our daily teaching routines? If not, where do go for help and resources?
Tell us what you think? If you had the chance to start again with AT, what would you do differently? What resources and information do you tap into to learn more about these tools?
Special thanks to Gayl Bowser, AT Expert and Consultant for this thoughtful guest blog post.