By Ben Johnston
This has been a decade in the making—now we're only a few months away from launching Readtopia™!
It's a comprehensive reading and learning curriculum for middle and high school students who take the alternate assessment.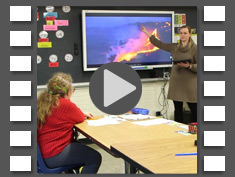 Watch a 3-min preview of Readtopia!
With over $5 million of materials at your fingertips including experiential video, leveled graphic novels, and informational text, you will take students further than they've ever been before.
It's a curriculum like you could only imagine, developed by the top names in literacy including Dr. Karen Erickson (DLM Alternate Assessment), and Dr. Caroline Musselwhite (AAC and literacy)!
And it's due out THIS school year.
Sign up to get more info on Readtopia as we release it!

"Readtopia reflects my years of research and work with students. It gives teachers a comprehensive set of instructional materials like we've never had before. With Readtopia, teachers can break through literacy barriers and bring out the potential of each student to participate and LEARN academically and in life. If you work with students with complex needs, you need to understand what we've done here."
~ Dr. Karen Erickson