by Julie Cunningham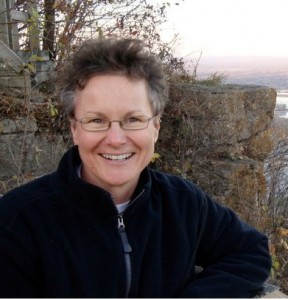 One day I stumbled across some words and a video on your website that I believed never to be written or discussed out loud…. "The Case Against Assistive Technology". Powerful truth.
Finally, someone said it :OutLoud.
You, Don Johnston, started a discussion, a powerful one…OutLoud. A discussion that many educators want to have but are unable to start or have set aside because others aren't ready to listen.
I thought….What if I had this video for my own assistive technology trainings. Could I start a discussion?
I called Jen Loucks and asked for permission to download and use the video in trainings. Yes..permission granted. No cost, please share it. So I did!
Now, I open my AT presentations with the beginning video frame, "The Case Against Assistive Technology". The audience's faces appear confused and unsure of what is coming next. I have their attention.
There is quiet in our training room, but faces show much thought and pondering. Aha..maybe a discussion will ensue. My only words, "I'm going to begin by sharing a powerful and truthful video with you. Please watch it.
The video plays for 3 minutes and is done. There is silence. . .and then it starts a wonderful discussion…how does AT benefit students? How will it provide new opportunities for students to learn? How can AT level the learning field?
There….I said it :OutLoud, without saying a word. Are you having this important discussion in your school?
"Simplicity is the glory of expression." – Walt Whitman
Sincerely,
Julie Cunningham, M.S.
Assistive Technology Consultant
Lincoln Intermediate Unit #12, New Oxford, PA