by Mary Jo Barry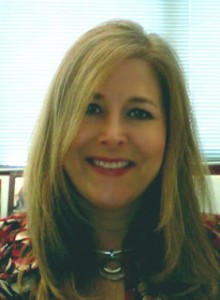 There is anticipation in the air around my house right now as my youngest child is set to graduate high school in a few months. I've already purchased the token graduation gift that I feel should be used as a field guide by all kids leaving high school, Dr. Seuss' book, "Oh The Places You'll Go".
As I reacquainted myself with the book (a dozen times over the past few weeks) I was reminded of what an utter genius the man was. There is something in there for every kind of kid, in every imaginable situation—Dr. Seuss was soooo UDL!

The young person with the sure plan…
"You have brains in your head.
You have feet in your shoes
You can steer yourself
any direction you choose.
You're on your own.
And you know what you know,
You know where to go."
The young person with the not-so-sure plan…
"And you may not find any [streets]
you'll want to go down.
In that case, of course,
you'll head straight out of town.
It's opener there in the wide open air."
Out there things can happen and frequently do
to people as brainy and footsy as you.
Our plan is that my daughter will attend our community college for two years and then transfer to a university. This decision is partly because she has not completely settled on a "direction" and partly because she can attend for FREE! Our community, McHenry County Illinois, has been recently gifted with a scholarship program called, "The Promise" whereas, several individuals in the county have donated nearly 4 million dollars in student tuition. The criteria for taking advantage of this scholarship is that students must be a county graduate, must attend the college full-time, must maintain a 2.0 GPA and must perform 16 hours of volunteer community service per semester. I love that last part!
So how does this relate to you…?
In general, the country is seeing a rush of programs like this as individuals and organizations are beginning to align themselves with President Obama's emphasis on giving back to the community, i.e. Starbuck's "I'm In" campaign is another great example.
Lots of people are hitting this blog—educators and parents—some parents and students do not yet have a plan. Collectively we have a wealth of information, we can help each other!
Can we start listing some resources related to similar opportunities and programs in your area? What about transition programs for students with disabilities? What about little-known grants, endowments and other scholarships?

Dr. Seuss would tell us that, together,
"Success is 98 and ¾ percent guaranteed!"