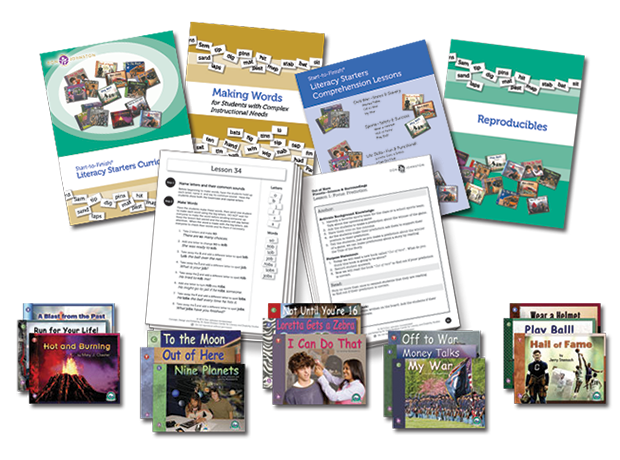 Start-to-Finish Literacy Starters Curriculum
We believe that students with complex needs should be on a path to reading, and this curriculum is the first step on that path. It helps teachers build early reading skills through step-by-step lesson plans tied to picture books that are age-appropriate for students in grades 4-12. The books cover topics in science, social studies, and life skills. In addition, early phonics lessons help students build transferable decoding skills.
Please note: Start-to-Finish Literacy Starters does not currently support the latest operating systems. For more information, please check compatibility here.
Literacy Starters Curriculum  Resources  Pricing  Request A Quote

Click to write your own product review.
Write a Review