As another school year winds down, I'd like to turn your attention to the future.
by Ben Johnston
Ask anyone about the future—chances are they'll mention solar powered cities, 3D printers making human organs, and the obligatory flying car (and why we don't have one hovering into our garages yet).
These feel like natural progressions—something out of the Jetsons. Even the name "jet-sons" implies a future of sky travel in shiny vehicles.
They got a lot of the future right…
Video chat? Check.
Robot vacuum cleaner? Check.
Flat televisions in every room? Check.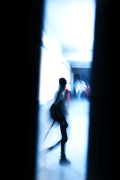 But now consider what's not on the list…
The internet
Social media
Working parents and latchkey kids
These are the advances that take us by surprise and they often have the most impact on our lives.
Despite uncertainties, we can predict a few things about the future. We see that the rate of innovations and change continues to accelerate. It feel like it's moving so fast sometimes that it's hard to keep up.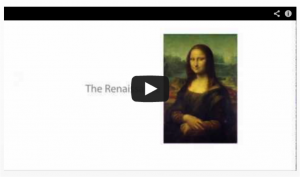 You can get a sense of the pace of most innovation by watching a short video called The Future is Now.
The other thing we've learned is that the rate of change is largely brought about by improved access to information.This was born out of the first shared language systems. Early commerce and boat travel spread ideas. The Gutenberg Press put books into more hands. Now, the internet eclipses the amount of information available only 15 years ago. We continue to build onto the heritage our ancestors built.
Students who can harness information and apply it will have an advantage over those who can't. If a student can't access information because of a reading disability, they are at a disadvantage. If a student can't access information because they can't see the words on the screen, they are at a disadvantage. If they never learn to access and use information for useful purposes outside of entertainment, they are at a disadvantage.
This future is only accessible to those who have access to information, and can participate. Assistive technology accommodations gives students access; they help them participate in the future. We need to give our students the tools for this future—a changing future.
When you identify a student and introduce the right accommodations, you're giving access to the first skills needed for the future. They may never get a chance to pull a flying car into the garage, but they'll thank you for giving them access to the most fundamental skill to participate in their future.
This is why the future needs you!
Want to get our LeaderLink Newsletter delivered right to your inbox?