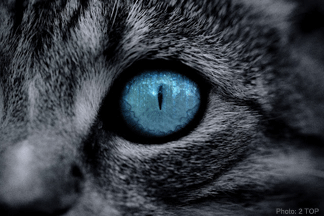 Imagine this…
You walk into your optometrist's office. He sits you down and asks you a few questions about your vision. Immediately he turns to a notepad and writes out a prescription for glasses. He explains that the prescription he just wrote has a 50% chance of improving your vision.
What?
Just a 50% chance? Shouldn't he run some tests before writing the prescription?
It sounds outrageous, but this is typically how reading accommodations are prescribed.

The IEP team knows when a student has a reading problem, so they make a subjective judgement. These educators, like the optometrist without diagnostic tools, are no better than chance at making the right decision on reading accommodations (Fuchs and Fuchs, 2001; Helwig and Tindal, 2003).
No better than chance.
That's certainly something to improve on. But where did we go wrong?
It's not from a lack of data. Schools have mountains of data. Standardized tests show where students fall in many skill and subject areas.
The problem is that most of the data shows when there are problems, but it doesn't show what is needed to correct the problems.
When a reading problem shows up in the mountain of school data, it's not necessarily time to write a prescription for an accommodation or modifications. Further work is needed to determine what the student needs.
That's what should happen.
But more often than not, the IEP team comes together and simply checks the box "assistive technology was considered" because there is no process in place to support decisions with diagnostic data. The team makes the best decisions they can with the limited information they have. Sometimes the student gets accommodations and sometimes not.
The decision is left to a process that is no better than chance at being right.
And this leads to several problems. Students are often over-accommodated—often with the wrong tools—causing them to abandon their accommodations. Perhaps most troubling is when students get modifications and lowered expectations when they could access grade level materials with simple accommodations.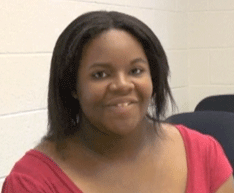 This was the case with Nichelle Stewart, a student in Virginia. Nichelle knew she had trouble reading as far back as kindergarten. She went from grade to grade without much improvement. Her grades were terrible. She was frustrated. Then, freshman year, she asked her teacher if there were any technologies to help her read. What happened next is both happy and sad. She started doing better in her classes. Her grades went from D's and F's to A's and B's—all with simple accommodations. That's the happy part.
The sad part? It took 10 years of her life to get to get the right prescription.
Nichelle was fortunate. She was vocal and had the good sense to advocate for herself. But how many students never think to ask or are so accustomed to failure that they feel helpless?
Could problems be identified before they spiral out of control?
The medical field has made significant gains in this area. In the last few years, you've likely had a physical where your doctor tested vision, temperature, reflexes, blood pressure, heart rate, and hearing. Early detection is our best strategy to identify problems like cancer and heart disease and intervene before it's too late.
The earlier most problems are caught, the better. Many screenings have become so indispensable that they're now universal.
Like the infant hearing test.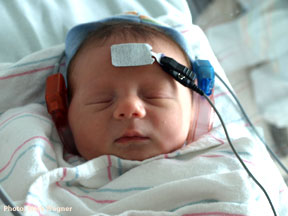 Prior to 1993, screening infants for hearing impairments wasn't common and the identification rate was paltry. Only 50% of infants with severe to profound hearing impairments were identified. The other 50% were identified in a wait to fail model. They typically waited another 2 ½ years to be identified. These children missed out on the most crucial time of language, speech, and social development.
Early detection could have curbed or entirely eliminated the problems stemming from hearing loss.
The turning point came in 1993. That's the year the NIH recommended universal hearing screenings for infants. Since then, very few infants with hearing impairments have left the hospital without a diagnosis and intervention plan.
There are striking parallels between pre-1993 hearing impairment detection and how reading accommodations are considered. Both relied on a wait to fail model. And just like the child who misses out on 2 ½ years of crucial neural development, students like Nichelle Stewart miss out on years of crucial curriculum when they get modified materials.
You don't have to be a NICU nurse to understand the importance of early identification.
An old proverb reads, "In the dark all cats are gray." Without a light, we are still in the dark when considering accommodations.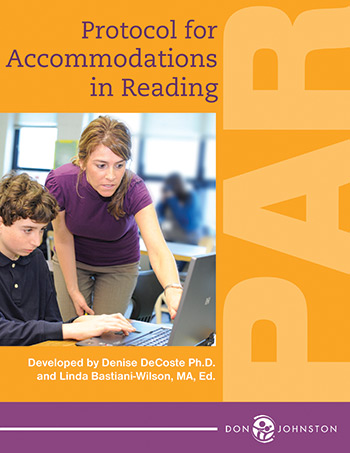 But there's a better way forward thanks to the work of Dr. Denise DeCoste and Linda Bastiani Wilson. They saw problem clearly when working in the schools. They did something about it—they developed the first diagnostic process for reading accommodations. The simple protocol helps IEP teams make data-driven decisions on accommodations. We published it as the Protocol for Accommodations in Reading (PAR) and offered it up as a free download.
For the first time, educators could determine their students' reading comprehension with accommodations and compare it to independent reading levels. This was an incredible first step. But it was still implemented manually, one student at a time, usually after years of failure. It acted as a firehose, putting out fires once buildings were half-burnt.
The process needed to become universal so problems could be identified early—just like universal infant hearing screenings—before the spark ignites and the fire gets out of control.
Fortunately, technology has made it possible for Denise and Linda's work to be implemented online, making implementation fast, accurate, and easy.
PAR evolved into uPAR, the Universal Protocol for Accommodations in Reading (uPAR).
Districts with uPAR are selecting students based on risk factors like reading level or predicted performance on the state assessment. Then they screen 15-30 students at a time. The outcome? They see what is needed to correct the problems.
For Valerie Donnan, a special ed director in Wauconda, IL, uPAR has become a key decision-making tool. She identifies students who, with a reading accommodation, can comprehend well above their independent reading levels. She says, "with this data, it becomes clear who needs accommodations and who needs more intensive intervention and instruction."
Another district found that the majority of students they tested who were receiving human reader accommodations actually performed worse with the accommodation than reading independently. These districts now have the data to support their decisions. It's no longer guesswork. They're no longer relying on a 50% chance of getting it right. They're no longer looking at mountains of data wondering about the next step. They know what's needed to correct or accommodate problems.

When you walk into your optometrist's office, you're pretty sure you'll come out seeing better because they use a proven diagnostic process. When you have a baby, you're pretty confident that your baby can hear when they pass the universal infant hearing test.
You can have the same impact when considering reading accommodations by putting a universal diagnostic process in place.
You don't have to be an optometrist to see the way forward.
~ Ben Johnston
Want to get our LeaderLink Newsletter delivered right to your inbox?