Good stories are timeless. They tap our emotions. They help expand our thinking. They are at the root of our human existence.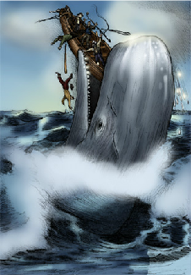 They wrestle with the themes of conflict like in the story of Ahab verses Moby Dick, rebirth as Edmond Dantès escapes prison and reinvents himself as The Count of Monte Cristo, and identity as Anne Frank tries to understand herself in a world collapsing in on her. These themes help children grow into adults with a better grasp of the world. But they're only available to those who can read.
And reading doesn't come easily for students. Unlike language development which comes naturally for most toddlers, reading is an unnatural act—doubly so for students with dyslexia or cognitive disabilities. I feel strongly that every child should have access to the most important and powerful books of all time and have the opportunity to improve their reading.
With this aim, we launched Start-to-Finish books over a decade ago. We set out to help students overcome any barriers that get in their way of reading. We hired writers who were passionate about helping students learn to read and specially trained SLPs who edited the books. We built a sound studio in our office where professional narrators recorded the books true to the dialect of the original stories. We built a technology platform that combined the text and narration and allowed students to hear the words as they read the text onscreen. The technology also helped students read books independently who were unable to turn pages in printed books access.
But all of this came at a high price. Often districts purchased one of each computer book set and put them into a lending library serving dozens of schools. We always wanted to get these books into the classrooms and make it affordable for schools to do so.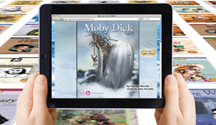 Technology finally got us there—through the cloud. We are offering school-wide access to a whole library of Start-to-Finish books for just $429/school per year—less than the price of one iPad. In one school year, your special ed students can read 50 of the most important stories of all time like Moby Dick, The Count of Monte Cristo, and Anne Frank.
All they need to do is pull out their iPads, mobile devices, and computers and read 20 minutes a day from the Start-to-Finish Online Accessible Library. And while they grasp the central themes of conflict, rebirth, and identity, they'll learn to read.I hope you will give your students the gift of Start-to-Finish that will help shape them as they grow.
– Ben Johnston
Want to get our LeaderLink Newsletter delivered right to your inbox?