By Attainment Company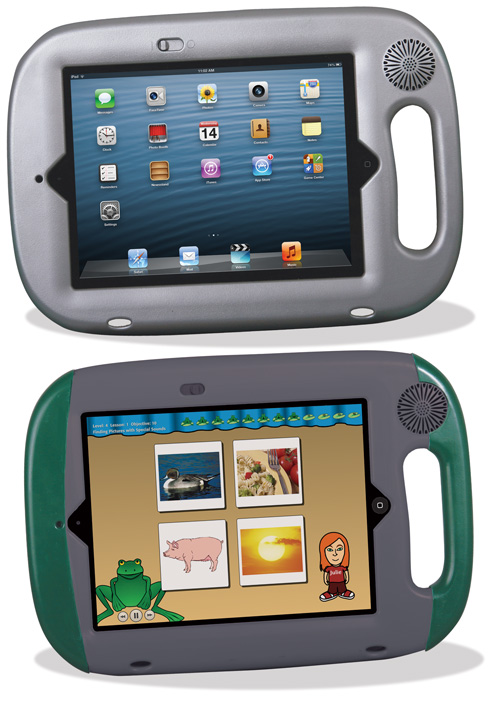 GoNow Sleek Cases and GoNow Complete Packages
The ergonomically designed GoNow Case lets you give a student an iPad with confidence. Plus, the case design doubles the volume output of the iPad acoustically without drawing power or requiring batteries. There are no electronics in the Case that require charging, and all other iPad controls remain available.
Available for the iPad (second, third and fourth generations).
The GoNow Rugged Case has rubber edging on the top and bottom, plus a molded rubber pad in the interior. This further increases shock absorption and provides a more secure handle grip. The Rugged also has fold-out feet to add a slight elevation when lying flat — ideal for keyboarding.
The all-new GoNow Sleek Case is now available in seven colors. This is a great way to color code iPads and add a splash of brightness to your classroom. The Sleek is easy to carry, absorbs shocks and significantly improves the iPad's audio. It's three times as loud! Plus, you still have easy access to iPad controls and a switch that incorporates the iPad's magnetic on/off feature.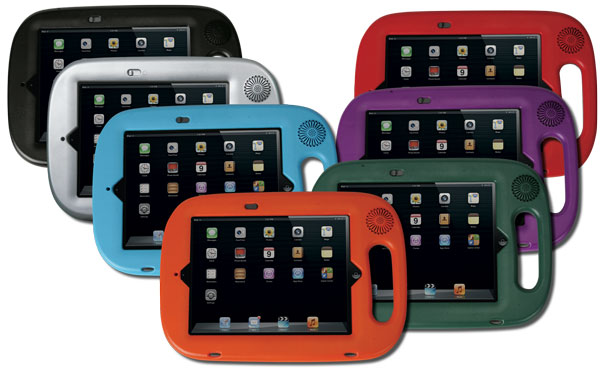 READY TO BUY?
>Buy Now Online   >Request a Quote   >Call 800.999.4660
| | | |
| --- | --- | --- |
| GoNow Cases for iPad and iPad Mini | Code | Price |
| Rugged Case for iPad | IP18WB | $79.00 |
| Sleek Case for iPad — Silver | IP20SWB | $49.00 |
| Case for iPad Mini | IP19WB | $39.00 |
The GoNow Rugged and Sleek Cases are also available as a Complete Package. Each Complete Package includes the GoNow Case, a Shoulder Strap, Screen Protector, and CoverStand.
| | | |
| --- | --- | --- |
| GoNow Complete Package for iPad | Code | Price |
| GoNow Sleek Case for iPad — Complete Package* | IP21WB | $89.00 |
| GoNow Rugged Case for iPad — Complete Package | IP22WB | $119.00 |
GoNow Cases ARE available in an array of colors. Blue (IP20LWB), Green (IP20GWB), Purple (IP20PWB), Red (IP20RWB), Black (IP20BWB), Orange (IP20NWB). $49.00 per case. 

Click to write your own product review.
Write a Review