Writing comes from the human desire to communicate—to take an idea and express it in words. But for some students, the words don't come out right. There's a wall between the idea and writing it out. Grammar and spelling get in the way. Word recall is a barrier. This is where Co:Writer comes in. It breaks down that wall between the idea and the words to express the idea.

Over students now have access to Co:Writer Universal through our licenses!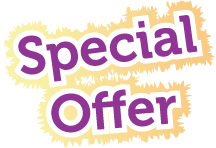 Get started with Co:Writer Universal!
Get your first 20 Co:Writer Universal seats for $1,000. Get Co:Writer Universal, uPAR and Start-to-Finish Online (20 seats each) for $2,500!*
*Use offer code M1754.  Offer ends March 16, 2015. Cannot be combined with any other offer. New licenses only. Some restrictions apply.
Co:Writer  Download Co:Writer Universal  Resources  Research & Case Studies   Pricing  Request A Quote

Co:Writer Universal covers all of your most-used technology platforms giving students anywhere, anytime access to their favorite writing accommodation—FOR ONE PRICE!
Whether on iPad, iPhone, Chromebook, or desktop computer, your students will have access to their favorite writing tool. Students writing with Co:Writer at school on a Chromebook can pick up and continue that writing at home on iPad. When they return to school the changes are always live. One simple price gives access to all platforms and all new features in the pipeline. Get the accommodations you need today and be ready for your district's next technology shift tomorrow.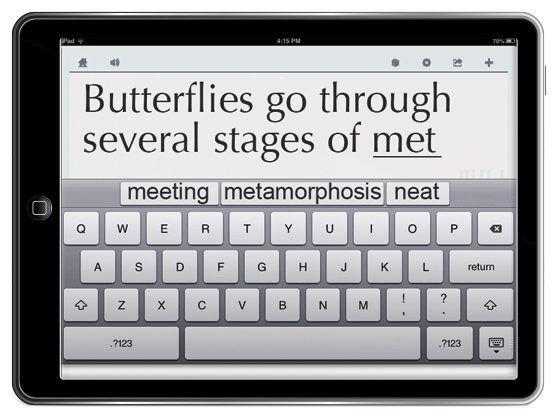 Co:Writer for iPad
In less than a year, Co:Writer for iOS has already made the list of top 100 most popular education apps. Co:Writer for iOS includes many of the key supports you rely on to help your most struggling writers over the years, like FlexSpell and Topic Dictionaries, and now writings are saved to the cloud so they work across iPads, desktop, and Chromebooks.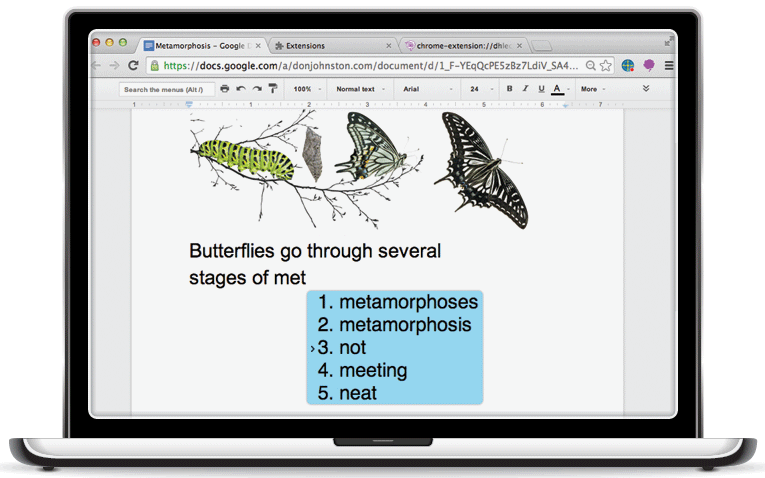 Co:Writer for Chrome
Many districts are going one-to-one Chromebooks and are moving from Microsoft Office to Google Drive. Co:Writer seamlessly integrates into the Chrome browser and works anywhere students write. New vocabulary supports automatically scrape email contents and webpages for unique vocabulary and automatically integrate into Co:Writer's Topic Dictionaries.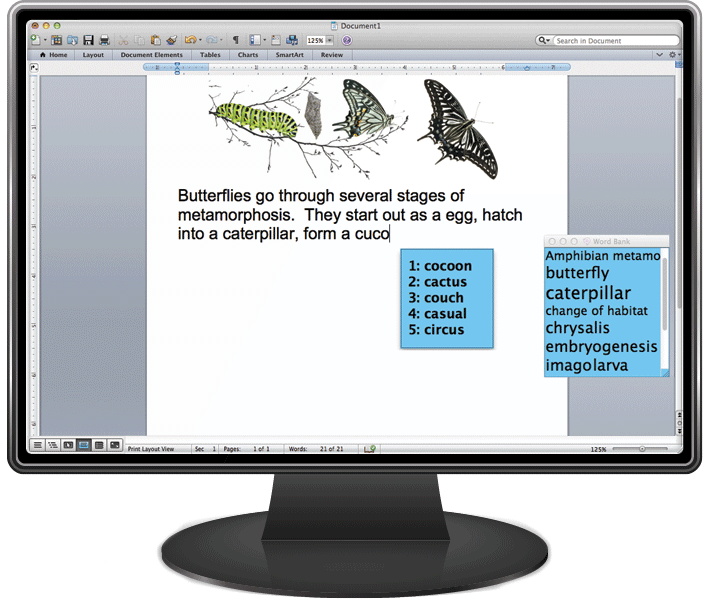 Co:Writer for Desktop
Co:Writer Universal for desktop retains the simplicity and elegance that everyone loved about Co:Writer 7. The writings composed in Co:Writer's new desktop version fully integrate with the other platforms.
Co:Writer helps students turn this: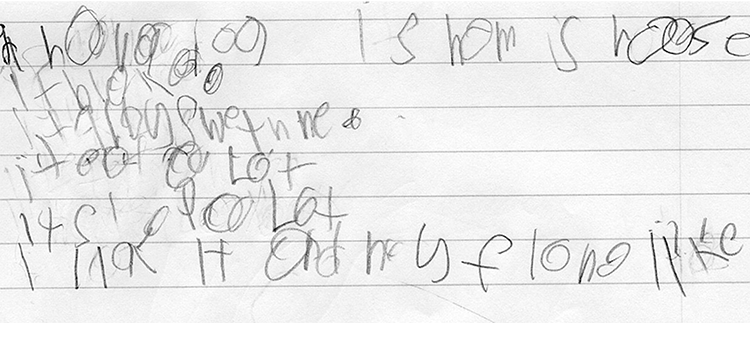 …into this: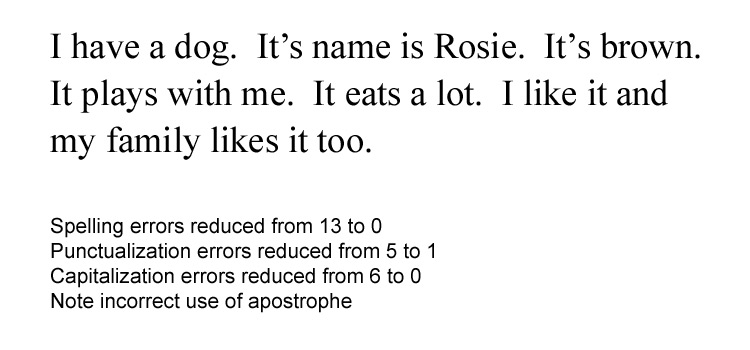 If students can write just 30% of what they want to say, Co:Writer will do the rest. As students write, Co:Writer "predicts" what they're trying to say and offers word suggestions in real time. Even the most egregious spelling and grammar mistakes aren't a problem for Co:Writer's proprietary FlexSpell technology. Co:Writer goes further, bringing in topic-specific vocabulary instantly when writing in the content areas. You have to try it with a student to believe the impact it has!
Read "Word Prediction—What's Good Enough?" to learn the difference between Co:Writer and other word prediction programs.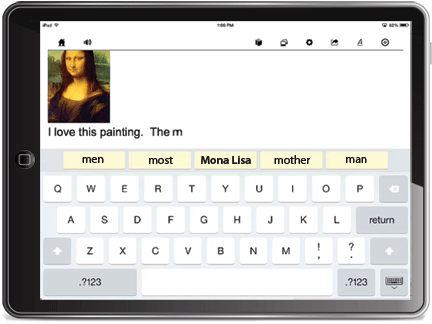 You may think you know the Co:Writer app for iPad. Co:Writer Universal brings it to the next level with new features. Settings and Topic Dictionaries carry over when using Co:Writer on other devices. Writings are saved to the cloud and available on other iPads or from the Chrome browser on desktop or Chromebook.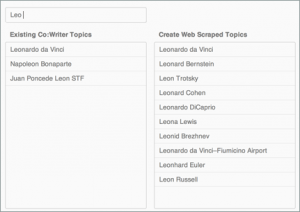 Topic Dictionaries
Over 4 million topic dictionaries are at your fingertips covering all curriculum subjects. Just type the first few letters of the topic name and choose the topic. The topic-specific words are automatically added to Co:Writer predictions.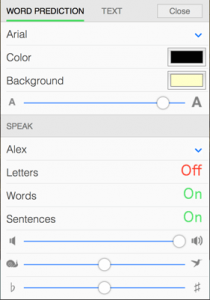 Word Prediction Settings
Customize Co:Writer to meet your specific needs. Change the look and feel, speech settings, and voices.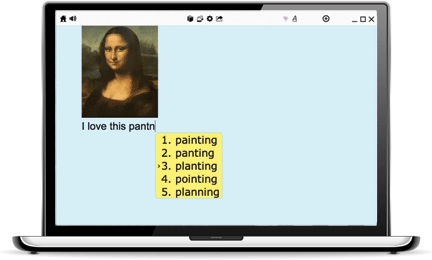 Co:Writer Universal seamlessly integrates into the Chrome browser on Mac, Windows, and Chromebooks. Both an app and extension are available for nearly any writing task. The app features a built-in word processor that shares writings over the cloud. The extension lets you use Co:Writer when writing on websites, blogs, and Google Drive!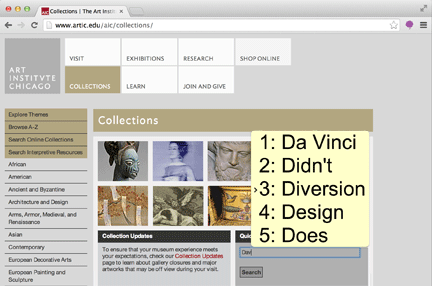 Co:Writer Extension
Get support from Co:Writer on just about any website. Whether updating your blog, writing an email, or writing a report in Google Drive, you'll have access to Co:Writer's grammar-smart word prediction and topic dictionaries.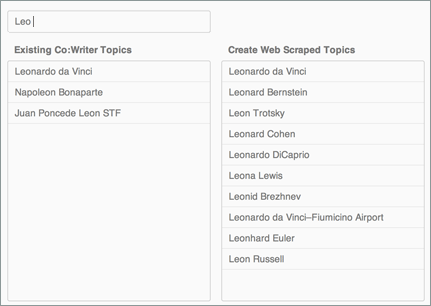 Topic Dictionaries
Over 4 million topic dictionaries are at your fingertips covering all curriculum subjects. Just type the first few letters of the topic name and choose the topic. The topic-specific words are automatically added to Co:Writer predictions.
Momentary Topic Dictionaries
Momentary Topic Dictionaries automatically scrape email contents and webpages for unique vocabulary and bring them into Co:Writer's dictionaries. So if you're replying to an email, you may be surprised to see the sender's name and words from their email automatically appear in your guesses!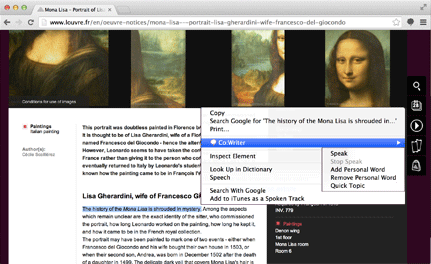 Additional Browser Functionality
Co:Writer Universal adds speech capabilities to your Chrome browser. Simply select a passage of text and right click. Co:Writer can speak the text aloud or add words in the selection to your personal word dictionary or create a new Topic Dictionary from the passage.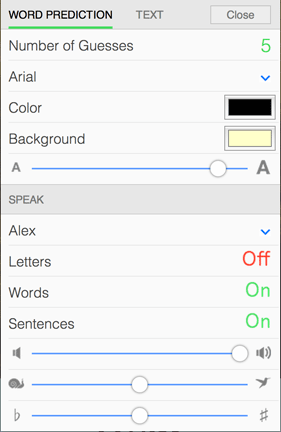 Word Prediction Settings
Settings allow you to customize Co:Writer to meet your specific needs. Change the look and feel, number of guesses, speech settings, and voices.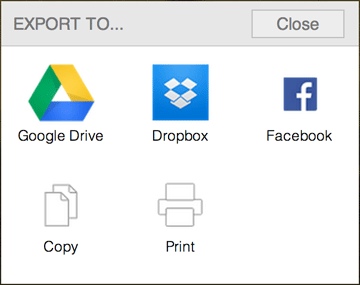 Export
Take your writings and share send them to Google Drive, Dropbox, Facebook, and copy them to paste in other applications and word processors. Or print them out to hand in the traditional way.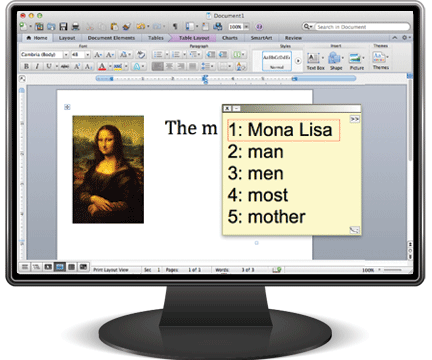 It's the Co:Writer you've known for over 20 years. Whether on Mac or Windows, it works on top of just about any application.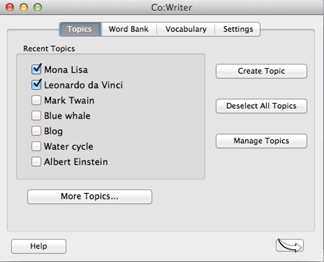 Topic Dictionaries
Over 4 million Topic Dictionaries are at your fingertips covering all curriculum subjects. In addition to accessing and creating Topic Dictionaries, when working on the desktop, you can also edit your dictionaries.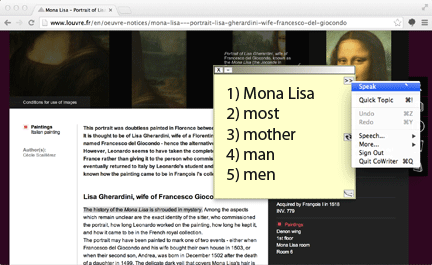 Speak Selection
While in most applications or browsing the web, Co:Writer speaks selected text. It's perfect for reading, then responding to emails and blogs.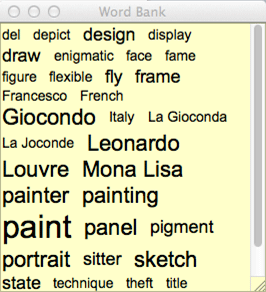 Word Bank
The word bank helps break writer's block, it automatically presents a list of topic-specific words whenever a Topic Dictionary is selected. It's available in both list and word cloud view.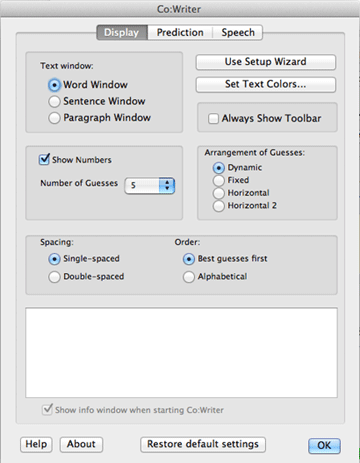 Settings
Co:Writer offers extensive options for most accessibility needs for display, prediction, and speech.


Writing Integration
In the past, transferring files between school, home, and across computers was challenging at best, and sometimes impossible. Co:Writer Universal eliminates this obstacle entirely. Students simply write in Co:Writer's built-in word processor for iPad or Chrome, and the writing is shared through the cloud!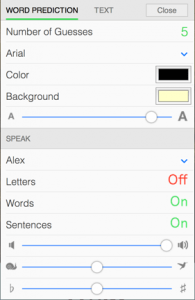 Settings Integration
Create a Topic Dictionary in any platform and it automatically syncs in any other platform or device. Background color, and text size are also shared between platforms.

Coming Soon
Co:Writer Universal constantly monitors student writing and gives you both productivity and qualitative data. With this, you'll know which students need help or encouragement; then set writing goals.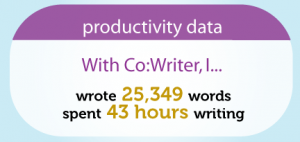 Productivity Data
How much are your AT tools being used? You'll know exactly how much students are writing with Co:Writer, down to the word and hour!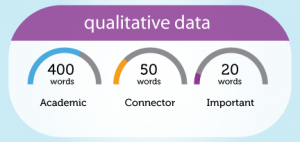 Qualitative Data
How rich are your student writings? Are they writing the same simple sentences over and over? You'll know this too. Co:Writer Universal automatically tracks the number of academic, connector, and important words.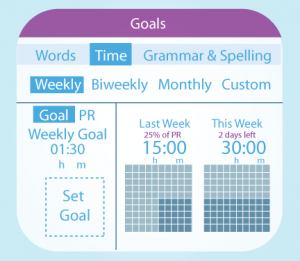 Goals
What good is writing data collection if it doesn't lead to better writing? And what better way to improve writing than setting goals? Set writing goals with a student and Co:Writer will track progress toward that goal. It's like a Fitbit for writing!

New state standards are making writing a top priority, and many states are making word prediction a standard testing accommodation. We made it really easy for you to administer Co:Writer during a testing situation by allowing you to change and lock settings centrally until the test is over. Co:Writer accessibility was also improved by supporting the built-in on-screen keyboards on both Mac and Windows computers.
PARCC Assessment UPDATE! Where the old assessments were simple multiple choice, 60% of the PARCC literacy assessment will involve writing. The good news is that PARCC recognizes the need for writing accommodations and included word prediction on the list of approved individualized accommodations. This is great news for your Co:Writer users. Co:Writer Universal includes new testing accommodation supports to comply with your state's guidelines, and data collection will give you the evidence that students are using the tool instructionally. Request a quote to get the latest—Co:Writer Universal.
Learn more about using Co:Writer Universal as a testing accommodation!
Assessment Prep: Using Word Prediction as an Approved PARCC, STAAR and SOL Accommodation
Finally, word prediction is not considered cheating and is allowed on year-end assessments in PARCC states, Texas and Virginia.
For years, students have relied on word prediction as an essential writing accommodation. Yet, until now, only a few states allowed it to be used as a testing accommodation. The PARCC testing consortium (plus Texas and Virginia) is opening up word prediction as an individualized accommodation. This opens up an opportunity for you to give your students equitable access to show what they know on the test.
Ruth Ziolkowski will share the latest guidance so you don't miss out on this opportunity. She will also demonstrate Co:Writer Universal word prediction, show student before and after assessment examples, and explain how the settings can be adjusted to comply with your state's guidelines. Bring your team and join us to get a head-start on your preparations for this year's assessments!
About the Presenter: Ruth Ziolkowski is President of Don Johnston Incorporated and the ATIA Board Member liaison between the assessment consortia and assistive technology field.
View our current webinar schedule to learn more about our live webinars!


The Co:Writer Product Story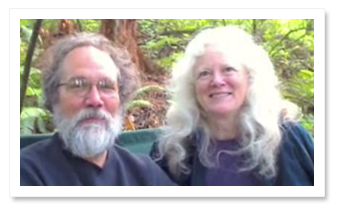 In the early 1980s, when Paul Schwejda and Judy McDonald started making word-prediction tools, they felt that any word in the prediction list that was not appropriate was a potential waste of keystrokes. In looking for the best solution, they used grammar-based prediction, in addition to more traditional prediction methods, to make word lists more closely match their vision of perfect prediction. The original Co:Writer program was the first product to incorporate grammar when predicting words. This was the beginning of what is now Co:Writer 7.
Prediction for Struggling Writers
Over the years, Co:Writer became important not only to people with physical disabilities, but also to students struggling to write. When Co:Writer was introduced, Don Johnston Incorporated was active in the United Kingdom. British educators had long used word prediction as an approach for struggling writers. Word prediction with grammar was new, however. British schools adopted Co:Writer and saw the potential.
Word Prediction Affects Word Choice
Struggling writers often do not use the word they want because they do not know how to spell it. What teachers find when they use word prediction with grammar for struggling writers is that students attempt to write with words that they want. Students are also expanding their vocabulary because they are exposed to alternative word choices that are grammatically appropriate. Research continues, but picking out a word from a list of similar words seems to have very positive effects on phonemic awareness and spelling. Sentence composition appears to improve as students work with grammar prediction. This seems to help students create more grammatical sentences.

Frequently Asked Questions
Q.
I have
Co:Writer 7 desktop
, what's different in Co:Writer Universal?
A.  Co:Writer Universal is designed to work across all platforms—including desktop, iOS, and Chrome. Simply put, you now have access to the Co:Writer technology you know and love no matter where you want to write! In addition to this new access, Co:Writer Universal now includes momentary topic dictionaries, updated data reporting, and shared settings.
Q.
I have the
Co:Writer
app
. What's different in Co:Writer Universal?
A.  Co:Writer Universal gives you access to Co:Writer across ALL platforms. All writings done in Co:Writer for iOS will now be available in the Chrome App. Your settings and preferences will even be shared no matter where you are writing.
Q.
What's the difference between the Co:Writer Universal
App for Chrome™
and
Extension for Chrome™
?
A:  The app and extension for Chrome™ work together to give students access to just about any writing situation in their Chrome environment. The app has a built in talking word processor and saves student writings. The extension works on websites outside of the Co:Writer environment, including in Google Drive, email, and blogs.
Q.
Do I have to be connected to the Internet in order to use
Co:Writer Universal
?
A.  You will have to be connected to the internet to log into Co:Writer the first time, but then it can be taken offline. Co:Writer will retain your data and sync when it reconnects to the internet.
Q.
How do I login? What about my students?
A.  The following is true for any DJI online tool (with the exception of Start-to-Finish Books). No matter if the user is an Administrator, Analyst, Educator or Student, they all login the same way A user can choose to use an existing Google, Yahoo, Microsoft or Facebook account to identify themselves to DJI. If they use one of the above, all password management will be done by the same institution. A user can also create a unique user id and password with DJI online tools. Password reset will be managed within the Educator Dashboard.
Q.
How does
Co:Writer Universal
interact with SOLO Literacy Suite?
A.  Desktop tools can interact with SOLO tools similarly to the way Co:Writer 7 does, but will not be invoked from within SOLO.
Q.
My students are studying biology and are struggling to spell the technical terms, do you have topic dictionaries that would work for them?
A.  Definitely! Over 4 Million Topic Dictionaries are included in Co:Writer Universal on nearly every topic imaginable from great auk to DNA replication.
Q.
How are my writing/documents shared?
A.  Co:Writer for iOS and Chrome App for Chrome include a built-in word processor. That means the content students write is shared right to the cloud. Your writings will automatically sync from the iOS application to the Chrome application without any additional work.
Q.
Can
Co:Writer Universal
be used as a testing accommodation?
A.  Each state has different testing accommodation requirements, but Co:Writer Universal was designed to be flexible enough to meet each one. The features can be set to comply with the state requirements then locked during the test. Not every state allows word prediction (not yet anyway)–but fortunately for students using word prediction, we're moving in that direction!
Get access to all of this for one school-wide price!


Read reviews here, or click to write your own product review. Write a Review