by Maureen Joy
[br_invisible]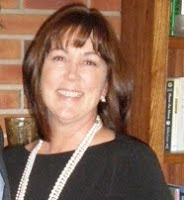 When I first learned about Co:Writer and Write:OutLoud assistive technology I was absolutely over-the-moon with excitement! I thought…oh, the possibilities for struggling writers!
At that time, I was an early childhood teacher and I could see the benefits of AT for kids with disabilities and learning challenges. Again…who wouldn't want to use these tools to help their students improve their reading and writing skills?
Reality Strikes!
Fast forward almost 2 decades and here I am, the Assistive Technology Facilitator for a school district encompassing 12 elementary, 3 middle, and 2 high schools. I still think, well, who wouldn't want to use these tools? But through experience I now know what it takes to get technology integrated into a classroom and whole-school programs. This effort takes time, persistence and celebration at every step of the way!
Embracing Technology Can Take a Village!
The road to getting teachers and administrative staff comfortable with using technology can be a long and winding journey. Fortunately, your company provided some great tools and assistance to help me get our teachers on board. Here in the St. Charles Schools, IL we have installed SOLO in all 12 elementary buildings on all computers with our unlimited site license. I celebrate and thank our IT Department who really supported the rollout. And I thank your tech support team who stood by us. Working together, we made our technology installation process smooth; something all administrators and facilitators wish for.
In September, we had 2 three-hour trainings for teachers and support staff chosen by our principals. We used your Train-in-30 online tutorials and the Quick Cards for our learning exercises. Since then, I have worked 1:1 with teachers and with students in group instruction. Each time, I celebrate the inroads of this journey.
Every month I also meet with elementary special education teachers to talk about successes and brainstorm issues. I have attended and trained LRC Directors too and try to use the strategies that you suggest in your SHIFT professional development program.
I think that my biggest HURRAY moment happened after I instructed a group of 4th/5th graders with significant learning disabilities during their LRC instruction time (aka computer time). An LRC Director looked on as we went through the training on SOLO.
A week later, I received an email from her. She told me that that her class returned to the LRC for additional computer time and she was amazed at how much and how well the students were able to write using the AT writing tools.
What do you know…this Director celebrated "me"! Teachers are embracing the technology, students are improving their literacy skills and whole school teams are working to make a difference in the learning process.
Maureen Joy is the Assistive Technology Facilitator for St. Charles Schools, IL CUSD 303.