By Ben Johnston
Students just passed a serious writing milestone with
Co:Writer Universal.

Half a BILLION words is how much students have written with Co:Writer Universal since September 2014 when it was released.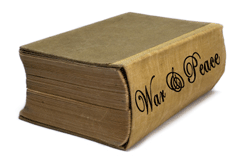 Collectively, that's like writing War and Peace…1,000 times.
And each student user is averaging nearly 1,000 words every month (my LeaderLink articles average a paltry 480 words).
Many of these students were reluctant to write ANYTHING, and now they're writing 1,000 words every month.
Are they becoming better writers? Definitely. Are they becoming more confident? Of course. Have I heard over a hundred stories about students who wrote for the first time with Co:Writer? At least!
These students are writing A LOT when they feel the spark of confidence. And more students than ever are being reached when access is universal.
Next stop…a Billion words.
Want to get our LeaderLink Newsletter delivered right to your inbox?
Subscribe Now