by Ruth Ziolkowski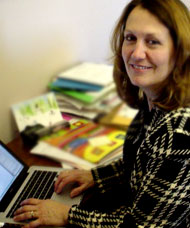 How many of our students are diagnosed with behavior problems, when really they're attempting to mask their reading struggles?
What percentage of your special education students read below grade level? Ok now, what percentage of those students get AT services for reading?
According to the districts we work with, an average of 1% of students with IEP's get AT services for reading, yet an average of 92% of special ed students are reading below grade level (NAEP, 2004). Why is there such a tremendous gap?

In my opinion, there may not be another group of people on the planet who have worked harder, and are more passionate about changing the lives of students, than AT specialists. This field is made up of a legion of energizer bunnies who have worked tirelessly to share the news regarding the transformation AT tools bring to students who have continually failed. And honestly, it is AT specialists I have most often seen be the miracle workers that finally sever the chains that keep students from reaching their full potential. When we have asked our AT friends to share their personal stories, there's rarely a dry eye in the room.
While it is awesome being a miracle worker, I believe we would all give up these warm and fuzzy miracle stories if we knew that students would be spared the experience of such failure and be served more proactively. In some ways this shift is a bit scary, but what if AT became more readily available and used by lots of students? What if students began using what we currently consider AT like they use Microsoft Word or calculators? What if AT for reading and writing became available on every computer? Everyone knows that using Microsoft Word to write a paper is much less painful than handwriting, yet Microsoft Word is not considered a miracle cure or AT, it is just a necessary tool for writing papers!
I worry most about the districts that don't have AT specialists and teams. What happens to the students there? Do they become the drop out candidates? We are seeing a lot of AT specialists retire, do we have enough people to replace them?
So…how can we look differently at AT consideration?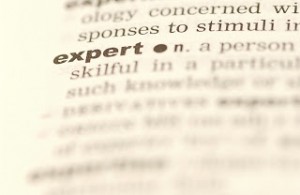 I propose that we start to look at it outside of the current "Expert Model". The first key element of this is professional development. This will never go away. You must get buy-in at every level, and teachers must build their proficiency with the tools using instruction and student outcomes to drive use. I believe the other component of this is collecting and using Data. If we can make the AT consideration process use data, we might have a chance to be less AT expert dependent. This is going to be critical especially for our high incidence populations.
Let me give you an example of how this might look (Much of the picture I'll paint comes out of conversations with experts like Karen Erickson, Director of the Center for Literacy Disability Studies and Denise DeCoste, author of the Assistive Written Productivity Profile).
Universal Screening and Progress Monitoring is taking place in every school.
This is typically done by general education to help identify students. In some districts this is taking place for all students including special education. What if this data were tapped into as part of the AT consideration process?
Now, lets examine the reading data. If we know a students' reading level, we can first look at which of these students are reading below grade level and by how much. At the same time we can add one little step, and that is to gather listening comprehension data. If that data indicates a student can listen and comprehend at higher reading levels, we know that this is a strength of the student we can tap into. What if this approach is what drives the AT consideration process for reading?

Think of how many more students would be considered before catastrophic failure? This is where it all starts—at the beginning. This proactive approach shifts the entire AT service delivery model. Again, change is scary but at the end of the day, a process like this could prove even more miraculous.
We would love to hear your feedback…can this type of shift happen in your district?
What would need to change? What do you see as the biggest barriers to this approach? What do you see as the benefits of a shift like this?