by Don Johnston
In this article, Don describes how "disabilities" in school often lead to advantages later in life. But it doesn't happen naturally; it requires a teacher to light the spark. Don tells the story of the teacher who became his change agent and how you can become a change agent for your students.
I've often said that I feel sorry for entrepreneurs who don't have a learning disability. It sounds strange, but I'll explain.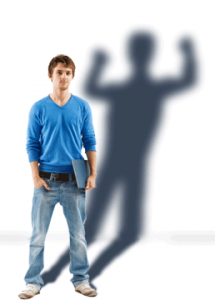 First-time entrepreneurs only have an 18% chance of success. Some get lucky their first time. Many give up after their initial failure. For those who have never failed, this can be tough medicine.
But, the entrepreneurs I'm most impressed with are those who keep trying and start new ventures despite past failure.
And who is best prepared to rebound after failure and try again—someone who experiences failure for the first time, or a veteran of failure—someone with a learning disability like dyslexia? School gave that someone an opportunity to cope with repeated failure, and in many cases, find a creative way to succeed.
It comes as both a surprise and no surprise that, while the general incidence of dyslexia is pegged at 10%, an incredible 35% of US entrepreneurs have dyslexia. Famous examples include Charles Schwab, Ingvar Kamprad (founder of IKEA), Richard Branson (Virgin Records), and Ted Turner (cable TV pioneer). Many of these business leaders attribute a good part of their success to being forced to take "non-traditional" routes—relying on social skills and creativity rather than academics.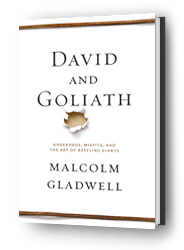 This notion that disadvantage can lead to an advantage is a central point in Malcolm Gladwell's new book, David and Goliath: Underdogs, Misfits, and the Art of Battling Giants. People often overestimate aspects of strength and underestimate the underdog. In schools, grades and class rank and grades often overshadow other factors, like what psychologist Dr. Angela Lee Duckworth refers to as "grit."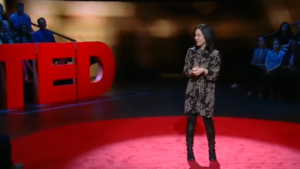 "Grit is either unrelated or inversely related to measures of talent" says Dr. Duckworth in a recent TED Talk, yet it's one of the most predictive traits of success. Grit is the tenacity to overcome obstacles to accomplish one's goals. Dyslexia may not lend itself to school tasks, but it certainly prepares a person to overcome obstacles.
Will students with dyslexia naturally become successful? According to Dr. Julie Logan from the Cass Business School, who researches dyslexia and entrepreneurship, there is one more necessary ingredient—a change agent. She says, "(of) those people who had succeeded, their parents or a teacher had really believed in them and really pushed them to achieve in other areas so that they had a feeling of self-worth."
Personally, I can attest to that. As a child with a learning disability, I was on a path to failure until I found myself in Mrs. Tedesco's classroom. She told me that she believed in me and praised my effort. After eight years of school, this was the first time a teacher believed in me. She was the most demanding teacher I ever had. I went on to read my first chapter book in the 9th grade. (You can read my story in a book I wrote for students titled Building Wings: How I Made It Through School.)
So, what will it take to be the change agent that Dr. Logan describes…to be a Mrs. Tedesco? How can we help students tap into their potential?
Start by setting high expectations on effort and outcomes.
Mrs. Tedesco told me that she would put my paper on the top of the stack so she could spend the most time with it. When I slacked, she would tell me that she knew I could do better. She set high expectations, and I knew that Mrs. Tedesco believed in me. That's how she treated her underdogs, and that foundation gave me self-worth and confidence. I hate to think of where I would have ended up without her.
It's a magic moment when a simple statement like "I believe in you" touches someone. It may take persistence on your part to wear down the callous built up over years of failure. But, like the phoenix rising from the ashes, our students' repeated renewal in the face of failure may prove to be an asset when navigating an unpredictable world. And a great educator (like you) can make all the difference by being a change agent for your underdogs, setting high expectations, and believing in them.
Want to get our LeaderLink Newsletter delivered right to your inbox?