by Valerie Chernek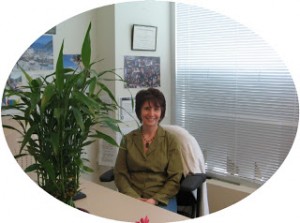 My job is great. Why? Because, I get to spend my time talking with you about your successes.
Everyone has those great moments in the classroom. But, all too often, we let those moments slip by. We don't take the time to pause and celebrate the act or to share out what we did to make the difference. No one knows that you just used a new tool, tried a new learning strategy or found a great teaching blog from an educator half way around the country.
Why are we like this? Silent heroes perhaps…
Every day I talk to educators, some of you reading this blog, who have shared your successes with me and "WOW" what excitement I hear in your voices. It's that AHA moment for you and your students that makes the world a better place!
Maybe it's the moment when your student, who some believed would never read, finally grasps his first book. (AHA!) Maybe it's your student whose handwriting is illegible, but finally writes her first paragraph. (AHA!)

Maybe it's when you use a new Web 2.0 tool and create a wonderful teaching blog, like Eric Sailers did. (AHA!) Eric is a Speech-Language Pathologist from the Crimson Center at La Mesa Valley School District, CA. He recently designed a blog showcasing the Tuskegee Airman Start-to-Finish computer book. What a blast to see one of our reading tools, paired with Eric's creative teaching idea!
At Don Johnston, we are enormously grateful to hear your stories and to help you evidence your teaching successes. When it comes right down to it, that's all we really want, isn't it…to make a difference? When something works, "whatever it is", we usually use it more to get better results.
Many teachers are waiting to have an "AHA" moment too, so your experiences will help them.
Today, let's start a little buzz going about how great you are and what you do in your classroom to make a difference.
Are you having creative classroom moments using assistive technology to read a digital book? Maybe you've used Don's book, Building Wings and our free Reader's Theater or Co:Writer with great success? Tell us how. Don's Blog is just one way we can help you share out what works, so tell the World…or share it with us and we will. It's all in a day's work, so why not toot your horn. You deserve it!
Be well, PEACE.