What a way to start a new year! It's time for our team to pack up and head south for an exciting week at the annual Assistive Technology Industry Association (or as it is more affectionately known — ATIA) conference in sunny (we hope) Orlando!
With the way the weather has been treating us here in the Midwest, we may even be a little more excited to be down there this year.
What is ATIA?

ATIA is a not-for-profit membership organization of manufacturers (like Don Johnston), sellers, and providers of technology-based assistive devices and/or services. ATIA works to serve as the collective voice of the assistive technology industry association so that the best products and services are able to be delivered to people with disabilities.
Since 1999, AT leaders have been heading to Orlando to be able to attend educational sessions, meet with manufacturers, try new products, and network with other leaders in order to help their students become more successful!
What's New?
One of the most exciting parts of ATIA is the chance to introduce our new and upcoming products that will have a huge impact on students in the years to come to all of our friends that stop by our booth (#506 — in case you hadn't heard), or attend one of our sessions. This year's lineup of products is extremely exciting for us because the introduction of new standards (like Common Core) has raised the expectations of all students, including those with complex instructional support needs — such as cognitive disabilities and physical impairments.
Quite frankly, we believe ALL students should be taught to read and write. And these new products have been designed with this specific goal in mind, like: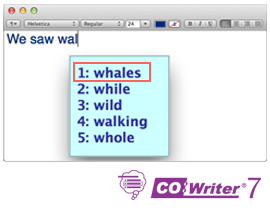 Co:Writer 7 and the Co:Writer App: Co:Writer has a 20-year history of helping students write even after nothing else worked. Co:Writer 7 brings new supports for testing accommodation and data reporting while staying so simple, and you can still train your teachers in just 30 minutes! And then there is the Co:Writer App… Well, you asked and we listened. The app IS Co:Writer for your iPads!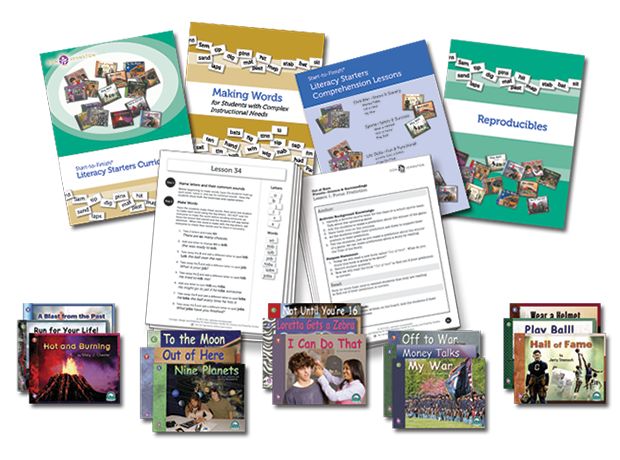 Start-to-Finish Literacy Starters Curriculum: The Literacy Starters Curriculum is for school district leaders who believe that students with complex needs should be taught early reading skills. This new curriculum helps teachers build early reading skills through step-by-step lesson plans tied to picture books that are age-appropriate for students in grades 4-12.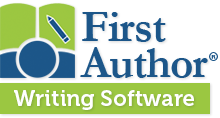 First Author Writing Software: First Author is our new writing software platform that helps students with complex instructional needs write independently on self-selected and curriculum-tied topics. First Author helps you make these students, who were never expected to write, into first-time authors.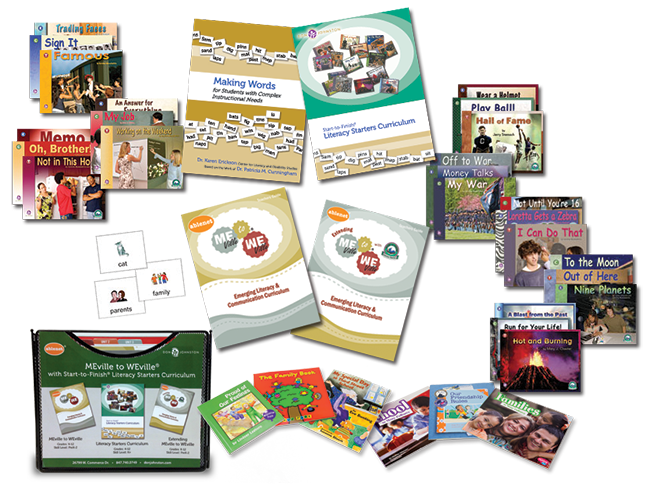 MEville to WEville with Literacy Starters Curriculum: Our recently updated, exclusive MEville to WEville with Literacy Starters Curriculum package helps teachers deliver research-based reading instruction to students with significant disabilities in grades 1-12, by connecting literacy to students' real world experiences.
And as if that's not exciting enough, we even have a few of our upcoming products available for preview: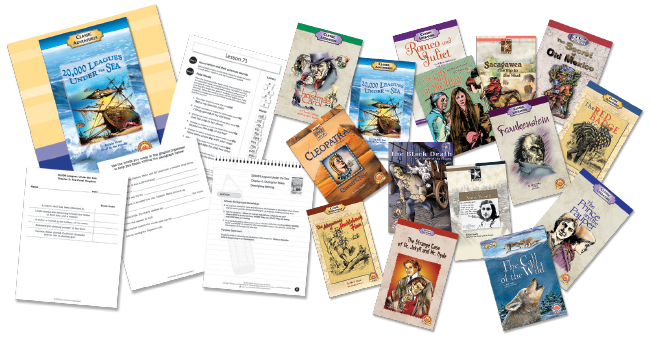 Start-to-Finish CORE Curriculum: The Start-to-Finish CORE Curriculum is for education leaders who believe that students in grades 4-12 with complex instructional needs deserve to read important works of literature just like their peers.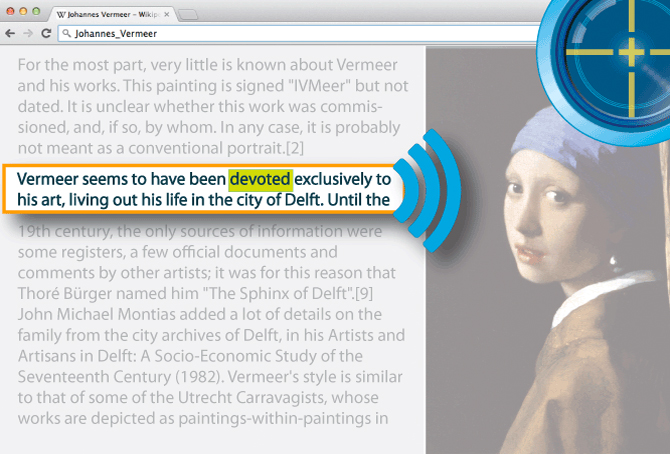 Snap&Read Universal: The new Snap&Read Universal brings the reading accessibility of Snap&Read right to your Chrome web browser, which will support your Chromebooks, Mac, and Windows users.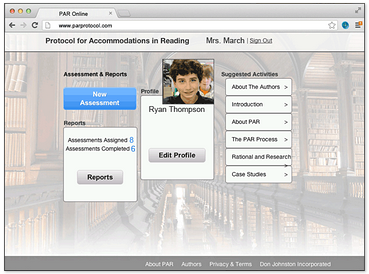 PAR Online: Growing out of the immensely popular Protocol for Accommodations in Reading (PAR) diagnostic tool, this upcoming online version of PAR automates the process of assessing a student's reading level with and without accommodations.
Sessions to Catch
We know you don't just head to ATIA to walk around and visit with vendors. The few, short days of ATIA are PACKED with great educational sessions with some of the top leaders and researchers in the assistive technology industry. And we feel honored each year that we get selected to host a few of these sessions to introduce you to new research and strategies to help your students.
This year's sessions include:
Thursday, January 30, 2014
Transforming Students with Developmental Disabilities into Authors: Measurement and Accommodations
Presenter: Dr. Janet Sturm, CCC-SLP, Professor, Central Michigan University
Time: 4:30pm – 5:30pm
Location: Boca III
The ability to write is a powerful and versatile tool for students with developmental disabilities (DD), opening unlimited possibilities for self-expression across contexts. Yet, many students with DD never develop the most basic writing skills. This presentation brings together 15+ years of research focused on developing methods that help these students learn to write. Dr. Janet Sturm will not only describe her classroom-based research results, she will also share video of teachers in my research sites using effective writing instructional methods, tools, and strategies with students with DD.
###
Friday, January 31, 2014
Introducing Co:Writer on iPad & V7 for Desktop
Presenters: Ben Johnston and Dave Butler, Don Johnston Incorporated
Time: 1:00pm – 2:00pm
Location: Boca III
Come and see the next evolutionary leaps Co:Writer makes at this ATIA launch! You will get to see the new Co:Writer app for iPad (and iOS) and Version 7 for desktop. We heard clearly that the word prediction apps available on iPad were just not Co:Writer. We listened. This word prediction app IS Co:Writer! Co:Writer for iOS includes many of the key supports you've relied on to help your most struggling writers over the years, like FlexSpell® and Topic Dictionaries, but now students can use Co:Writer on their iPads too. And then, on the desktop side, see how Co:Writer 7 builds on its 20-year heritage by addressing new curriculum initiatives including the Common Core which ratchets up writing expectations for all students.
 Shaping AT Outcomes with PAR
Presenter: Ben Johnston, Don Johnston Incorporated
Time: 2:45pm – 3:05pm
Location: Product Demo Center
In this world of data-driven decision making, it's critical that tools exists for IEP teams to make the right decisions when it comes to accommodations. There is clearly a need…Protocol for Accommodations in Reading (PAR), a free guide that helps a member of an IEP team choose the most effective reading accommodation type for a particular student, has been downloaded over 4,500 times! After hearing feedback from PAR users, we developed an online version that is so easy to administer, practically any teacher or even students themselves can do it.
###
Saturday, February 1, 2014
Time, Patience, Perseverance, and a little Technology ……
Moderator: Mrs. Lorrie Corry, Literacy Coach, Gretchen Everhart School, Leon County School District, FL
Time: 9:20am – 10:20am
Location: Curacao 7/8
Mrs. Lorrie Corry's team from a specialized public day School in Tallahassee, Florida will share their ten year journey of implementing strategies and engineering the environment for students with severe cognitive challenges. They will share their struggles for finding ways to monitor and support student efforts to read and write throughout their day and will show how Building Blocks, Four Block strategies, and various technologies have been successful in helping this occur. Spotlighting resources from Don Johnston, they will demonstrate how small steps of progress can be made with students like yours. Assessments and progress monitoring have shown that when the environment is set, the student is ready, and the teacher is trained, amazing things can happen!
Whether you stop by and see us at Booth 506, or join us for one of our sessions — we can't wait to see you there!